Barbara Kingsolver discussed her new novel Demon Copperhead with Jan Isenhour at Joseph-Beth Booksellers as part of the Kentucky Book Festival on October 29, 2022.
This program was made possible with support from Transylvania University.
Barbara Kingsolver is the author of ten bestselling works of fiction, including the novels Unsheltered, Flight Behavior, The Lacuna, The Poisonwood Bible, Animal Dreams, and The Bean Trees, as well as books of poetry, essays, and creative nonfiction.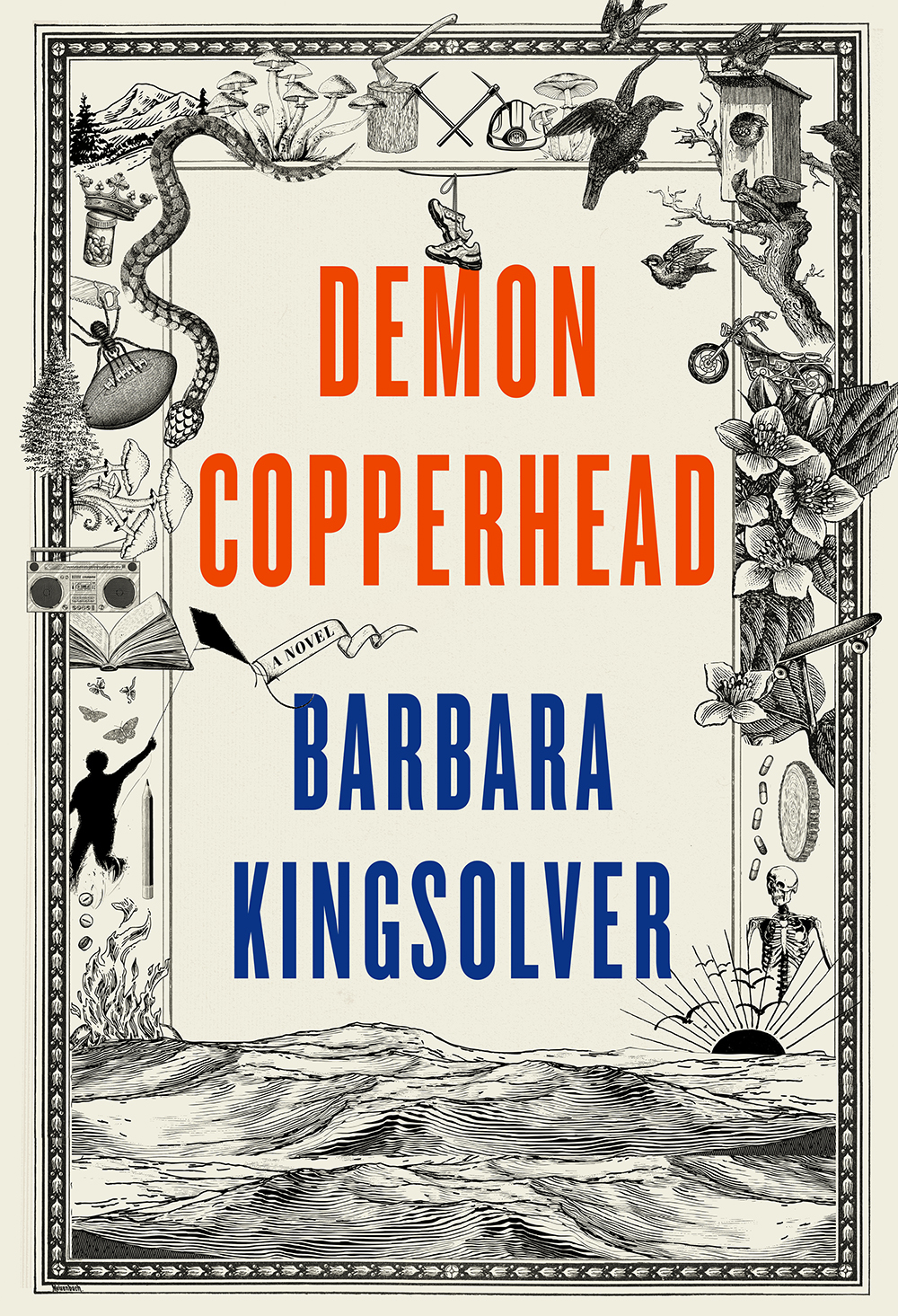 From the New York Times bestselling author of Unsheltered and Flight Behavior, a brilliant novel which enthralls, compels, and captures the heart as it evokes a young hero's unforgettable journey to maturity. Demon Copperhead speaks for a new generation of lost boys, and all those born into beautiful, cursed places they can't imagine leaving behind.
Jan Isenhour is the retired Executive Director of The Carnegie Center for Literacy and Learning in Lexington, where she worked from 1992 to 2011. She still facilitates the Brown Bag Book Group at the Carnegie Center, which has been meeting since 1995. A dedicated community of readers, the group met 85 times on Zoom during the pandemic. Jan belongs to a second book group as well. She received a bachelor's and a master's degree in English from the University of Kentucky. She was recently named the department's Alumna of the Year. Prior to working at the Carnegie Center, she taught in the writing program at the University of Kentucky. She was a long-time member of the Advisory Board of the Kentucky Women Writers Conference. Her essays on education have been published in state and national journals. She has tried writing in many forms, from essays and short stories to two novels and a literacy memoir. During the pandemic she began a series of micro-essays as she wrote on Zoom with KaBooM, her writing group. This collection explores what happens as we come to terms with the joys of solitude even as we're distanced from the communities that sustain us. Jan is proud to be a member of a large family of booklovers.