About the Kentucky Book Festival
A program of Kentucky Humanities, the Kentucky Book Festival is a celebration of reading, writing, and publishing which takes place each November. Festival events seek to connect book-lovers and authors, spark engaging conversations, and empower readers by providing access to new books as well as opportunities to learn more about writing in a fun, safe environment. It's the biggest bookish celebration in Kentucky! Learn about writing and publishing, discover new books, make memories with family and friends, and celebrate reading!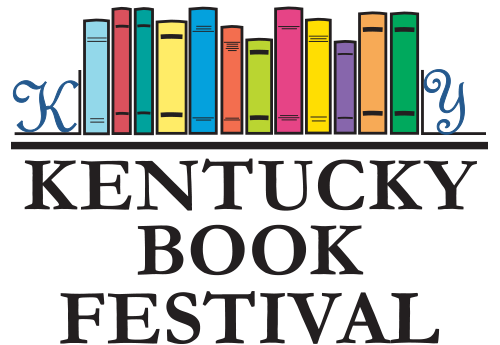 What Can I Expect?
The 40th annual Kentucky Book Festival returns to Lexington this November, with a mix of virtual and in-person weekday events scheduled from November 1-5. The festival culminates in a daylong celebration at Joseph-Beth Booksellers on Saturday, November 6 featuring 140 authors who'll sign books, participate in discussions and craft discussions, and more. View the most recent schedule on the Lineup or Events pages of this site.
Never attended a book festival before? Watch this video to get a preview!
Take a look at the Kentucky Book Festival catalog, published in the October edition of Kentucky Monthly magazine! If you didn't get a copy, get in touch with us here, and we'll drop one in the mail (while supplies last). Free copies will also be available at Joseph-Beth Booksellers through November 6.
Please note these recent changes to the catalog: 
Page 19: The Jason Reynolds virtual program on Monday, November 1 is now FREE to view. Learn more here. 
Page 23-39: Mark Wayne Adams, Heather Truett, Carrie Callaghan, Grady Hendrix, Simon Van Booy, Susan Bordo, Tom Bulleit, Tom Clavin, Matthew Pearl, Gary P. West, Jenn Davis, and Lana K.W. Austin have cancelled. 
About Kentucky Humanities
Kentucky Humanities is an independent, nonprofit affiliate of the National Endowment for the Humanities in Washington, D.C. Kentucky Humanities is supported by the National Endowment and by private contributions. We are not a state agency, but are proud partners with Kentucky's cultural, heritage, arts, and tourism agencies. Kentucky Humanities is dedicated to Telling Kentucky's Story through programs and services that create a legacy of pride in the wealth of Kentucky culture, building civic engagement and supporting local humanities programs and events. We strive to enable all Kentuckians to take part in learning, sharing, and teaching each other about Kentucky's rich heritage. We are committed to providing leadership and developing resources that support the needs of Kentuckians to examine our values, understand our common heritage, and build stronger Kentucky communities based on the knowledge, insight, and respect inherent in the humanities.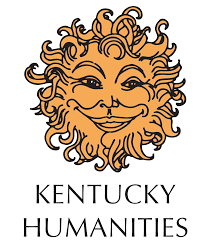 Sponsor or Donate to the Kentucky Book Festival
Donate
Community support for the Kentucky Book Festival helps us host great authors and programming at no cost to attendees, and contributes to the proud literary heritage of our Commonwealth. All donations to the Kentucky Book Festival are listed in Kentucky Humanities Report to the People, published in the spring issue of Kentucky Humanities magazine unless otherwise requested.
Become a Sponsor
The Kentucky Book Festival brings Kentuckians together to celebrate reading, writing, and books. Throughout its 40 years, it has attracted national literary stars, politicians, scholars, journalists, celebrities, and athletes to Kentucky, in addition to celebrating the works of Kentuckians. The Kentucky Book Festival catalog will be published in the October edition of Kentucky Monthly magazine (36,000 print run, with readership of 126,000).
Support from Kentucky's businesses and other organizations help us honor and share one of our state's most cherished cultural gifts. As a sponsor, you're helping us tell Kentucky's story, supporting books and reading for children and adults. You'll find there are several benefits to sponsorship, in addition to aligning your organization with this prestigious event. Please contact Sara V. Woods at (859) 257-4317 or sara.volpi@uky.edu for more information, including sponsorship benefits.
To give your tax-deductible gift, click the button below and choose Kentucky Book Festival.
Mail a check to:
Kentucky Humanities
attn. Kentucky Book Festival
206 E. Maxwell St.
Lexington, KY 40508
Kentucky Humanities has implemented a zero-tolerance policy for discrimination and harassment on the basis of race, color, age, national origin, sex (including transgender status, gender identity, sexual orientation, and pregnancy), religion, disability, genetic information, marital status, political affiliation, or status as a parent. The Kentucky Book Festival has a zero-tolerance policy for harassment of any kind, whether in person or via email/social media/other electronic means, including but not limited to: Stalking or intimidation; Offensive verbal comments; Physical assault and/or battery; Harassing or non-consensual photography or recordings; Bathroom policing; Inappropriate, unwelcome, or uninvited contact or attention.
Should someone engage in any of these harassing behaviors, Kentucky Humanities staff will alert security, who will take immediate action in whatever form they deem appropriate, including expulsion from the event. This policy applies in all venues and areas of the Festival, to all who participate: staff, volunteers, authors, exhibitors, attendees, guests, vendors, press, and others.If you have been made uncomfortable by someone's harassing behavior, or if you see harassing behavior happening to anyone else, please contact us.