All things Bookish in the Bluegrass
A program of Kentucky Humanities, the Kentucky Book Festival is a celebration of reading, writing, and publishing which takes place each fall. Throughout its 41 years, the Festival has attracted national literary stars, politicians, scholars, journalists, celebrities, and athletes to Kentucky, in addition to celebrating the works of Kentuckians.
Never attended a book festival before? Watch this video to get a preview!
Join in supporting one of the most long-standing literary traditions in the country and the Commonwealth. This beloved celebration connects thousands of book-lovers and authors in a one-of-a-kind experience. 
Sponsorships are unique and customizable. Sponsors receive significant coverage via robust marketing and public relations/media efforts and reach a wide demographic cross-section of general public and targeted book-lovers.
Through strategic digital, email, print, and broadcast marketing efforts, our sponsors receive hundreds of thousands of impressions
beginning each Summer and stretching into the Fall.
Festival programs reach more than 3,000 in-person attendees along with 2,000-3,000 schoolchildren
through the
KBF School Days program
(virtual or in-person) annually.
Along with weekday events at various locations, the festival's anchor event will occur on
Saturday, October 21, 2023
 at
Joseph-Beth Booksellers
in Lexington, KY. The ample space (45,000 sq. ft.) and full-service restaurant inside
Joseph-Beth
make it unique among independent bookstores. Along with the
Author Signing Gallery
and
Children's Authors Tent
where up to 150 authors sign books for fans, many authors participate in programs across two stages inside Joseph-Beth. 
Sponsor opportunities vary widely, and associated coverage begins in the summer, with hundreds of thousands of media impressions possible. 
The Kentucky Book Festival catalog is published in the October edition of
Kentucky Monthly
magazine (36,000 print run, with readership of 126,000). Visit the
About Us
page to view the 2022 catalog. 
Support from Kentucky's businesses and other organizations help us honor and share one of our state's most cherished cultural gifts. Please contact Kentucky Book Festival Coordinator at (859) 257-4317 or contactkybookfestival@gmail.com for more information.
To give your tax-deductible gift, click the button below and choose Kentucky Book Festival.
Mail a check to:
Kentucky Humanities
attn. Kentucky Book Festival
206 E. Maxwell St.
Lexington, KY 40508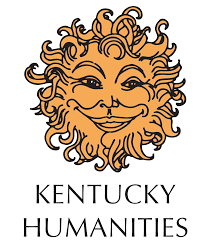 About Kentucky Humanities
Kentucky Humanities is an independent, nonprofit affiliate of the National Endowment for the Humanities in Washington, D.C. Kentucky Humanities is supported by the National Endowment and by private contributions. We are not a state agency, but are proud partners with Kentucky's cultural, heritage, arts, and tourism agencies. Kentucky Humanities is dedicated to Telling Kentucky's Story through programs and services that create a legacy of pride in the wealth of Kentucky culture, building civic engagement and supporting local humanities programs and events. We strive to enable all Kentuckians to take part in learning, sharing, and teaching each other about Kentucky's rich heritage. We are committed to providing leadership and developing resources that support the needs of Kentuckians to examine our values, understand our common heritage, and build stronger Kentucky communities based on the knowledge, insight, and respect inherent in the humanities.
Kentucky Humanities has implemented a zero-tolerance policy for discrimination and harassment on the basis of race, color, age, national origin, sex (including transgender status, gender identity, sexual orientation, and pregnancy), religion, disability, genetic information, marital status, political affiliation, or status as a parent. The Kentucky Book Festival has a zero-tolerance policy for harassment of any kind, whether in person or via email/social media/other electronic means, including but not limited to: Stalking or intimidation; Offensive verbal comments; Physical assault and/or battery; Harassing or non-consensual photography or recordings; Bathroom policing; Inappropriate, unwelcome, or uninvited contact or attention.
Should someone engage in any of these harassing behaviors, Kentucky Humanities staff will alert security, who will take immediate action in whatever form they deem appropriate, including expulsion from the event. This policy applies in all venues and areas of the Festival, to all who participate: staff, volunteers, authors, exhibitors, attendees, guests, vendors, press, and others.If you have been made uncomfortable by someone's harassing behavior, or if you see harassing behavior happening to anyone else, please contact us.