Elin Hilderbrand, #1 bestselling author of Golden Girl, Summer of '69, the Paradise series, and dozens of other novels, will discuss her writing career, sources of inspiration, and more with debut novelist Dianna Rostad, author of You Belong Here Now, on the Main Stage. Be sure to visit the authors in the Signing Gallery (downstairs in Joseph-Beth Booksellers) to get books signed after this talk!
Tune in to this free program on Saturday, November 6 by joining us live at Joseph-Beth Booksellers at 5:30 p.m. Eastern. No registration is required. Seating at Joseph-Beth is first-come, first-served. This session will not be livestreamed. Thanks to our Main Stage sponsor, the University of Kentucky!
EVENT PARTNER
Elin Hilderbrand is the proud mother of three, a dedicated Peloton rider, an aspiring book influencer, and an enthusiastic at-home cook. GOLDEN GIRL is her 27th novel.
On a perfect June day, Vivian Howe, author of thirteen beach novels and mother of three nearly grown children, is killed in a hit-and-run car accident while jogging near her home on Nantucket. She ascends to the Beyond where she's assigned to a Person named Martha, who allows Vivi to watch what happens below for one last summer.
Dianna Rostad was born and raised in the Pacific Northwest. Her parents and extended family come from the ranches of Montana and the farms of Arkansas. Dianna raised three kind, human beings, and when they began to test their wings, she took to writing with a passion, completing Southern Methodist University Writer's Path program in 2009.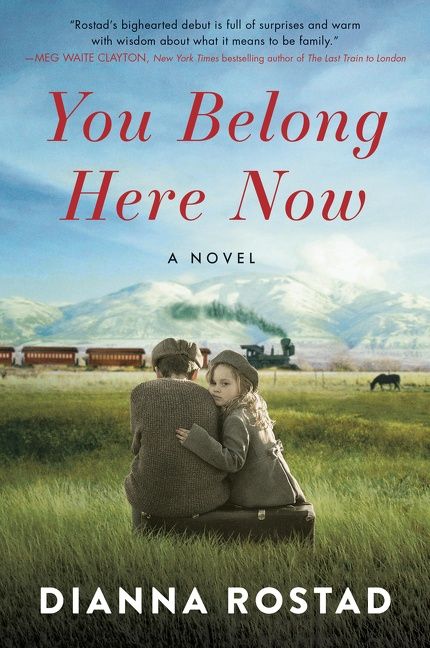 Montana 1925: An Irish boy orphaned by Spanish flu, a tiny girl who won't speak, and a volatile young man who lies about his age to escape Hell's Kitchen, are paraded on train platforms across the Midwest to work-worn folks. They journey countless miles, racing the sun westward.