Tune in to a compelling conversation between Amy McGrath, author of Honor Bound: An American Story of Dreams and Service, and Kathy Stearman, author of It's Not About the Gun: Lessons from My Global Career as a Female FBI Agent on the University of Kentucky Main Stage. Be sure to visit Amy and Kathy in the Signing Gallery (downstairs in Joseph-Beth Booksellers) to get books signed after this talk!
There are two ways to tune in to this free program on Saturday, November 6: join us live at Joseph-Beth Booksellers, or return to this page to watch the livestream starting at 10:30 a.m. Eastern. No registration is required. Seating at Joseph-Beth is first-come, first-served.
EVENT PARTNER
Amy McGrath was raised in Edgewood, Kentucky. She earned a postgraduate degree in global security from Johns Hopkins University.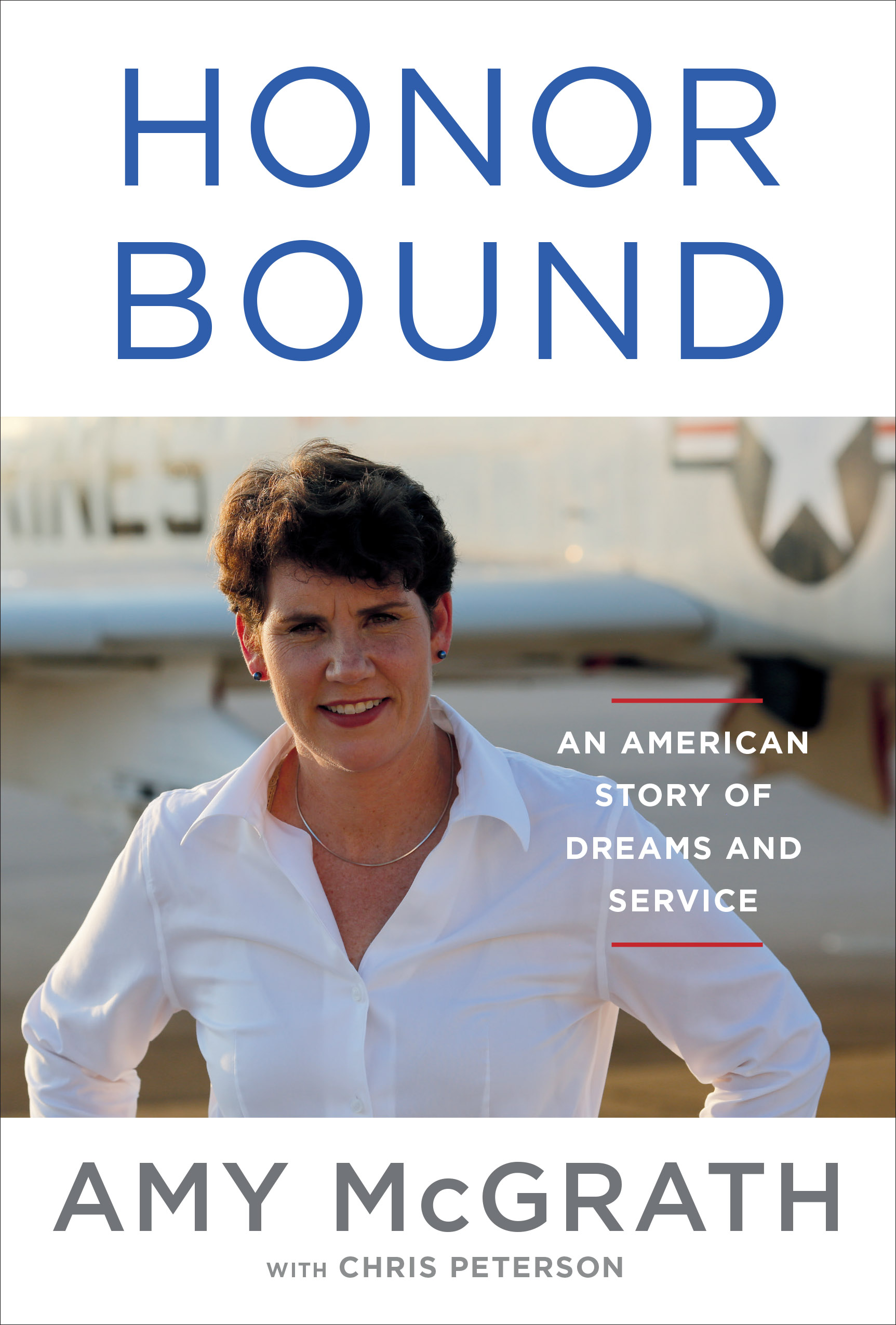 The inspiring story of the first female Marine to fly a combat mission in an F/A-18–and the transformative events that led to her bold decision to take on the most powerful man in the U.S. Senate.
Kathy Stearman is a retired FBI Special Agent and author of the memoir, It's Not About the Gun: Lessons from My Global Career as a Female FBI Agent, which focuses on her time overseas as head of FBI offices in south-central Asia and China. Kathy also writes narrative non-fiction and essays related to international travel, the current political and social climate, and growing up on a remote farm in central Kentucky.
After spending more than twenty-six years as a Special Agent with the FBI, Kathy Stearman recounts the global experiences that shaped her life—and the mixed feelings that she now holds about the sacrifices she had to make to survive in a man's world. When former FBI Agent Kathy Stearman read in the New York Times that sixteen women were suing the FBI for discrimination at the training academy, she was surprised to see the women come forward—no one ever had before. But the truth behind their accusations resonated.