Fans of poetry won't want to miss Kentucky's Poet Laureate Crystal Wilkinson, author of Perfect Black, and Frank X Walker, author of Black Box: Poems in conversation with Jeremy Paden, author of world as sacred burning heart on the Main Stage. Be sure to visit the authors in the Signing Gallery (downstairs in Joseph-Beth Booksellers) to get books signed after this talk!
There are two ways to tune in to this free program on Saturday, November 6: join us live at Joseph-Beth Booksellers, or return to this page to watch the livestream starting at 2:30 p.m. Eastern. No registration is required. Seating at Joseph-Beth is first-come, first-served. Thanks to our Main Stage sponsor, the University of Kentucky!
EVENT PARTNER
Crystal Wilkinson is the Poet Laureate of Kentucky. She is the author of The Birds of Opulence, winner of the Ernest J. Gaines Award; Blackberries, Blackberries, winner of the Chaffin Award for Appalachian Literature; and Water Street, a finalist for both the UK's Orange Prize for Fiction and the Hurston/Wright Legacy Award. The winner of a 2020 USA Artist Fellowship, she serves as associate professor of English at the University of Kentucky.
Crystal Wilkinson combines a deep love for her rural roots with a passion for language and storytelling in this compelling collection of poetry and prose about girlhood, racism, and political awakening, imbued with vivid imagery of growing up in Southern Appalachia.
Born in Milan, Italy, Jeremy was raised in various southern states of the United States of America, in Nicaragua, Costa Rica, and the Dominican Republic. On his mother's side he is of Puerto Rican descent. He completed his PhD in Spanish at Emory University and is Professor of Spanish and Latin American Literature at Transylvania University in Lexington, Ky. He is also on faculty at Spalding University's Low-Residency MFA. He is the author of three chapbooks of poems: Broken Tulips; ruina montium; and prison recipes. He has also translated two full-length collections of poems from Spanish to English: Carlos Aldazábal's A Stone to the Chest (Valparaïso USA, 2019); and Alï Calderón's The Correspondences (Valparaïso USA, 2020).
In world as sacred burning heart, Jeremy Paden offers a collection of poems set in Colonial Latin America that weaves together three strands. There are prose poems about Captains like Columbus, Cortés, and Las Casas that play with the language and syntax of sixteenth-century chronicles.
Frank X Walker is a native of Danville, Kentucky, and professor of English at the University of Kentucky. A former Kentucky poet laureate, he is founding member of the Affrilachian Poets. Walker created the word Affrilachia to help make visible the Black experience in the Appalachian South.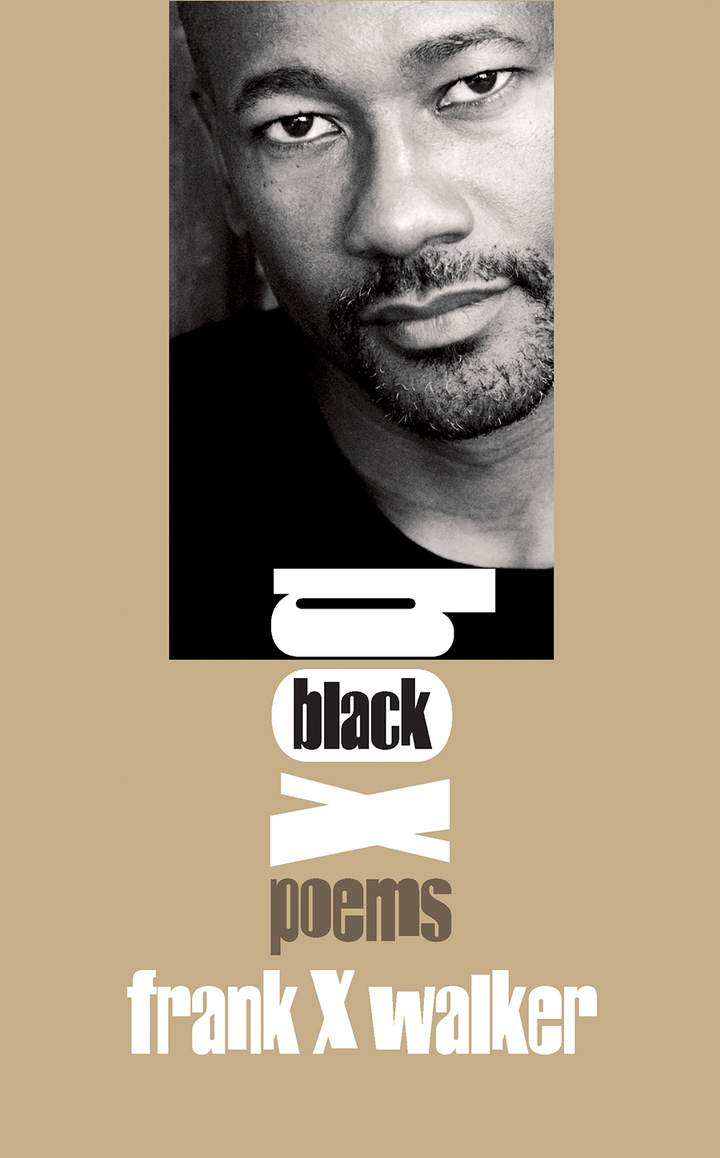 A powerful collection from Frank X Walker, winner of the 2005 Lannan Literary Fellowship for Poetry. In this collection of sixty-eight poems, Kentucky writer Frank X Walker continues the personal poetic writing of his bestselling debut collection, Affrilachia.