What will Kentucky Book Festival visitors find on your table?
I'll be signing my latest book Isaac Murphy: The Rise and Fall of a Black Jockey, which is a brief biography of one of America's first Black superstar athletes. Murphy was born enslaved in Bourbon County and lived most of his life in Lexington, so his story is also the story of what central Kentucky was like in the years after the Civil War. He became one of the greatest jockeys in the history of American racing and an icon for civil rights before he died in 1896. So his story will also interest anyone who loves the history of horse racing and the drama of sports and anyone interested in the history of emancipation and the coming of Jim Crow.
Whom do you invite to stop by? Who will benefit from reading your book?
This is a really great book for any racing fans. Murphy is one of the greatest jockeys in the history of the sport, but he's also one of the least known; this book is based on the latest historical research available about him, and it's a fascinating window on what racing was like at the time and some of its greatest and most dramatic episodes. The book is also a good read for anyone interested in the history of the Reconstruction era or slavery and civil rights, because it explores how that history affected one person's life. Also, anyone interested in local Kentucky history should enjoy this book; when I was writing it, I was constantly fascinated by how I could trace the characters through the landscape of Lexington and central Kentucky and how familiar so much of it seemed.
Could you please tell us something curious about you and/or your book?
Well, I'll say two things: one is serious, and one is funny.
Right as I was finishing the last chapter of this book, Rich Strike won the Kentucky Derby, and a fourth-generation African-American horseman led him into the winner's circle. I like to think that was Isaac Murphy reminding me that his story would never have been possible without the long history of Black men in the Thoroughbred industry.
I should also say—this book has helped me buy a horse and take care of her. I think Murphy would approve.
Is this your first time participating in Kentucky Book Festival? If yes – what are you looking forward to the most? If you've participated before – what was your favorite experience at the Festival?
This is my second KBF. My favorite experience of the festival is meeting so many readers who are interested in the Kentucky and horse history I write about!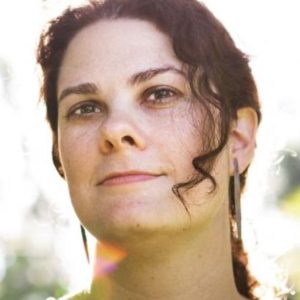 Katherine C. Mooney is James P. Jones Associate Professor of History at Florida State University. In Isaac Murphy: The Rise and Fall of a Black Jockey, Mooney uncovers the history of Murphy's troubled life, his death in 1896 at age 35, and his legacy.