What will Kentucky Book Festival visitors find on your table?
Who We Lost: A Portable COVID Memorial is an anthology of narratives of loss and remembrance. Though Who We Lost is a national endeavor, the project's roots are entirely centered in Kentucky, inspired by the state's unique and empathetic response to the tragedy of
the pandemic. A "portable memorial" that is the first of its kind, the book includes a detailed set of writing prompts that can help anyone write a story or poem about someone they have lost, whether due to the virus or any other cause.
Whom do you invite to stop by? Who will benefit from reading your book?
Everyone is invited to stop by the table, as loss is something we all share. However, if you have lost someone within the timeframe of the pandemic, or you are a healthcare worker who was affected by this time period, this book will be of particular interest.
Could you please tell us something curious about you and/or your book?
I got the idea for this entire project one afternoon in spring 2020 while watching one of Governor Beshear's press conferences. I felt called into action, in a very strong way. I knew I needed to help our state and I felt it was my calling to use my skills as a writer and a former professor.
Is this your first time participating in Kentucky Book Festival? If yes – what are you looking forward to the most? If you've participated before – what was your favorite experience at the Festival?
Yes. I look forward to sharing this book that has Kentucky in its DNA at a festival that is within and about our state. It is a necessary homecoming for the project.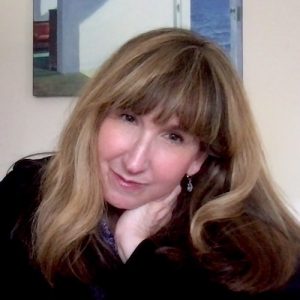 Martha Greenwald is the editor of the anthology Who We Lost: A Portable COVID Memorial and Founding Director/Curator of The WhoWeLost Project. Her first collection of poetry, Other Prohibited Items, was the winner of the Mississippi Review Poetry Series. She is the winner of the 2020 Yeats Prize.