What will Kentucky Book Festival visitors find on your table?
Visitors to my table will find my debut novel, Go As A River. An international bestseller translated into thirty languages and optioned for film, Go As A River is the heartbreaking story of a young woman whose life is changed forever by one chance encounter. Set amid Colorado's wild beauty and inspired by true events surrounding the destruction of the town of Iola in the 1960s, this is the story of deeply held love in the face of hardship and loss, but also of finding courage, resilience, friendship, and, finally, home—where least expected. This novel explores what it means to lead your life as if it were a river—gathering and flowing, finding a way forward even when a river is dammed.
Whom do you invite to stop by? Who will benefit from reading your book?
I invite everyone to stop by! As Real Simple Magazine says, "With gorgeous descriptions of the great outdoors, an illicit love story, and an unforgettable protagonist, Go As A River offers something for everyone."
Go As A River is also hailed as "an auspicious debut" (Kirkus Reviews, starred review) and "a literary triumph" (Denver Post) that is perfect for fans of Great Circle, The Four Winds, and Where the Crawdads Sing. Bonnie Garmus, international bestselling author of Lessons in Chemistry, says "Shelley Read's lyrical voice is a force of nature, and when she lends it to a woman leading a hardscrabble life in rural Colorado, the result is tragic, uplifting–and completely unforgettable."
Could you please tell us something curious about you and/or your book?
I've known I wanted to be a writer since I was a child, but I had other passions to explore as well. I wrote this debut novel over the span of twelve years while also being a full-time professor, mother of two wonderful kids, and an avid traveler and mountaineer. I poured my heart and soul into writing Go As A River. Its publication to world-wide acclaim is truly a dream come true.
Is this your first time participating in Kentucky Book Festival? If yes – what are you looking forward to the most? If you've participated before – what was your favorite experience at the Festival?
Yes! And this is also my first visit to Kentucky! I'm really looking forward to chatting with Kentucky readers, meeting fellow authors, and exploring Lexington.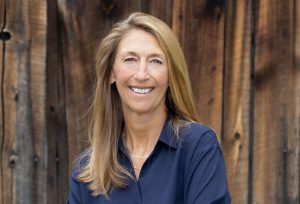 Shelley Read was a Senior Lecturer at Western Colorado University for nearly three decades, where she taught literature and environmental studies. GO AS A RIVER is a story of a young woman who follows her heart.