What will Kentucky Book Festival visitors find on your table?
ALEX, THE AWESOME AND ARTSY ALLOSAURUS

Alex worries a lot about a lot of stuff. His best friend, Hadley the Hadrosaurus, helps him find something that calms his mind, but that's not all. Alex discovers a talent that not many dinosaurs have. Sometimes you just have to find what works for you! FREE YOUR MIND AND LET YOUR WORRIES GO!
TOBY, THE TERRIFIC AND TALENTED T-REX

Toby feels a lot of things very much. As Toby and his mother explore the world, he discovers textures, sounds, and smells that just don't feel very good. In fact, they can be scary. Toby is comforted by his other and learns that he can take breaks to calm his body. Exploration and adventures are fun, and you can set your own pace. That's ok because SOMETIMES THE WORLD CAN FEEL LIKE TOO MUCH.

STELLA, THE SWEET AND SPUNKY STEGOSAURUS

Stella is nonverbal, but wants to find a friend! With a tail that wiggles and jiggles, she is often misunderstood…until she finds friendship with Drew the Dryosaurus. A heartwarming story of perseverance and inclusivity, Stella will capture a forever place in your heart. YOU DON'T NEED A VOICE TO FIND A FRIEND.
Whom do you invite to stop by? Who will benefit from reading your book?
Children, parents, and educators can enjoy the DinoSprout educational book series together! Each book in the series features lovable dinosaurs that teach valuable life lessons about diversity, inclusion, and self-acceptance. I believe every child deserves to see themselves represented in the stories they read. That's why the DinoSprout books feature diverse characters with a range of exceptionalities such as autism, ADHD, food allergies, and anxiety.
Could you please tell us something curious about you and/or your book?
Each book in the DinoSprout series has a selection of accompanying materials and instructions available for leading learning activities to benefit ALL children. The activities are categorized by large group, small group, and one-to-one formats for teachers to meet the needs of their classrooms.
Is this your first time participating in Kentucky Book Festival? If yes – what are you looking forward to the most? If you've participated before – what was your favorite experience at the Festival?
YES! I'm really looking forward to talking with the attendees and sharing my passion for child education.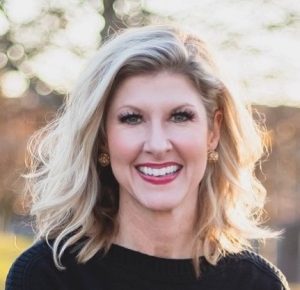 Susan Mills is the founder of a nonprofit organization called My Autism Tribe, based in Lexington, KY. The organization supports families and educates communities about autism. Her books are conversation starters that can help families and educators embrace differences and celebrate diversity.