What will Kentucky Book Festival visitors find on your table?
My new crime novel, The End of the Road, is a stand-alone thriller set in and around Columbus, Ohio, that follows a young woman named Penny as she hunts the villain who shot and left her boyfriend for dead.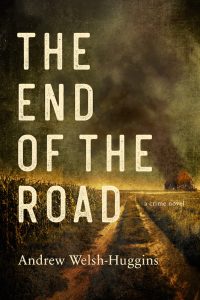 My novels, Fourth Down and Out, Slow Burn, and An Empty Grave, feature a former Ohio State and Cleveland Browns star quarterback turned private eye trying to set the world right, both professionally and personally, even as his missteps as a player continue to haunt him.
My anthology, Columbus Noir, features 14 short mystery stories, each by a different author, each set in a unique central Ohio neighborhood.
Whom do you invite to stop by? Who will benefit from reading your book?
My books would appeal to adult mystery lovers, especially those who appreciate private eye books in the style of such writers as Robert B. Parker (Spenser), Loren Estleman (Amos Walker), and Sue Grafton (Kinsey Millhone), and thriller lovers who like a bit of noir in their reading.
Could you please tell us something curious about you and/or your book?
I was a Classics major at Kenyon College, and partially because of that experience, I loosely used the structure of Homer's Odyssey to create characters and guide the plotting in The End of The Road.
Is this your first time participating in Kentucky Book Festival? If yes – what are you looking forward to the most? If you've participated before – what was your favorite experience at the Festival?
I'm really looking forward to my first time at the festival, both because it has such a fantastic reputation as a book event, and also for the chance to meet readers in a state with the kind of rich literary tradition that Kentucky has.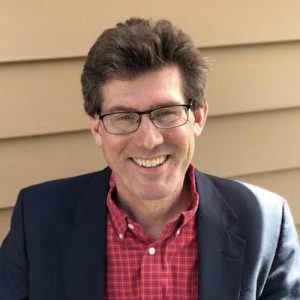 Andrew Welsh-Huggins's short stories have appeared in Alfred Hitchcock Mystery Magazine, Ellery Queen Mystery Magazine, Mystery Magazine and other publications. The End of the Road is a standalone crime novel about a young woman's quest for vengeance after her boyfriend is shot and left for dead.