What will Kentucky Book Festival visitors find on your table?
Stop my table for the Y2k vibes! My book, Doomsday Dani, is a middle grade novel set in the year 1999. Dani, the protagonist, has been obsessively preparing for the forecasted Y2K disaster and is confident that her hard work will benefit her family and loved ones.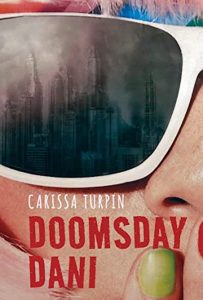 Whom do you invite to stop by? Who will benefit from reading your book? 
The great thing about Doomsday Dani is that it appeals to a wide range of readers. It was written for a middle school audience and tackles typical tween issues like bullying, fitting in, and familial issues. However, there have been a large number of adult readers who love nostalgia: think Tamagotchis, gameboys, butterfly hair clips, etc.
Could you please tell us something curious about you and/or your book?
I'm a middle school teacher, and my book was inspired by my students. In 2019, I had a conversation with a few students who were hanging around my classroom after the school day ended. They mentioned how weird it would be to see the calendar year change from '19 to '20–which made me bring up 1999 and, subsequently, Y2K. My students were shocked as they'd never learned about this period in history. I squirreled away the idea and began working on the book during the pandemic.
Is this your first time participating in Kentucky Book Festival? If yes – what are you looking forward to the most? If you've participated before – what was your favorite experience at the Festival?
This is my first experience participating in the Kentucky Book Festival. I'm excited to be around other "book people"–readers and authors.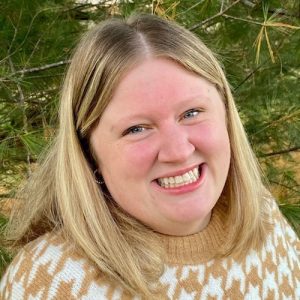 Carissa Turpin currently resides in Louisville, KY, where she teaches fifth and seventh grade Language Arts. Doomsday Dani is a story about a twelve-year-old preparing for Y2K or, in her view, the end of the world.