What will Kentucky Book Festival visitors find on your table?
A Play for Revenge – Lily Kimura returns to her hometown of Starlight Cove with her twelve-year-old daughter, fresh out of a divorce. She's committed to starting over, starting with her role as theater manager at the Starlight Cove Playhouse. The playhouse has been closed for years, ever since a tragic fire took the life of a beloved local actress. When Lily finds a play written by the late actress hidden in the rafters, she discovers a shocking secret… a secret that certain people would do anything to keep hidden.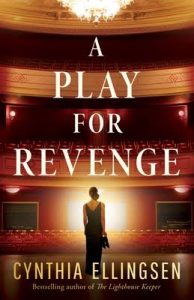 A Bittersweet Surprise – Emma Laurent is struggling. Her stepmother is selling her late father's candy shop but not to her, her grandmother's assisted-living facility is a financial burden, and the anniversary of her fiancé's death is approaching. When a couple visiting Starlight Cove offer to pay $20,000 for The Girl with the Butterscotch Hair, a painting that has hung on the candy shop's wall since Emma was a child, she can't believe her good fortune. Until the offer prompts her to investigate the painting and its role in her family history, inspiring Emma to take charge of her life for the first time since her father's death.
The Winemaker's Secret – Abby Harrington's family has dedicated their lives to cultivating the family vineyard and collecting vintage wines. It takes only one night for the priceless collection to vanish. Abby sets out to discover who stole the precious wine—and why. The clues lead her to dark truths about her family, and the opportunity to heal the past.
The Lighthouse Keeper – Dawn Conners' parents might be famous for finding historic treasures, but Dawn just wants to find her place in the world. When a mud-slinging exposé accuses her late great-grandfather of stealing silver from a century-old shipwreck, Dawn returns to Starlight Cove to remodel and sell the local lighthouse and find the missing silver. (Amazon Charts Bestseller)
Whom do you invite to stop by? Who will benefit from reading your book?
Fans of cozy mysteries will love the fun, heartfelt, family-oriented mysteries of the Starlight Cove series.
Could you please tell us something curious about you and/or your book?
I spent my summers as a child in northern Michigan, which inspired the idyllic setting of Starlight Cove. The Trixie Belden and Nancy Drew mysteries inspired my love for cozy mysteries. I've always been obsessed the idea of finding treasure, and that idea has served as a theme for the books in the Starlight Cove series. Of course, that treasure doesn't always have to be about money.
Is this your first time participating in Kentucky Book Festival? If yes – what are you looking forward to the most? If you've participated before – what was your favorite experience at the Festival?
This is the first time I've been back to the Kentucky book festival in five years, since I've been keeping busy raising my kids and writing books. I just turned in my tenth book to my publisher, Lake Union, which feels like a milestone!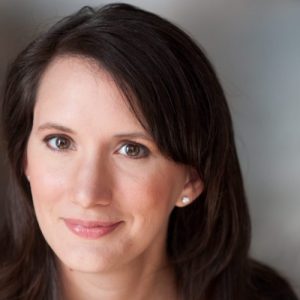 Cynthia Ellingsen is an Amazon Charts and Apple Books bestselling author. In A Play for Revenge, a single mother must solve the mystery of the town theater to learn why it was shut down and stop the forces trying to keep it closed.