What will Kentucky Book Festival visitors find on your table?
On my table, festival goers will find "Bogustan: An Adventure in Diplomatic Misunderstanding," a comic novel which takes place in a fictional country, but is inspired by my real-life work overseas as an AntiCorruption Advisor at a U.S. Embassy.
The book recounts the adventures of newly-minted diplomat Rudy Hancock, who has been given the unenviable task of convincing corrupt officials in Bogustan to allow their small country to become a dumping ground for America's nuclear waste. Rudy's naivete results in his accidentally promising to build an $800 million rail line, drill a hole through a sacred mountain, and free a human trafficker in return for their consent. His attempts to cover up these unfulfillable promises snowball into further chaos for everyone around him, including embassy officials, Bogustani politicians, and an international consultant. Is Rudy an idiot or a genius? Was he really involved in blackmail and auto theft? Did he experience a hallucinogenic cactus and an injury-producing one night stand? Did he organize a massive punk rock rally? Readers will join Rudy and a cast of misfits in Bogustan, a place where corruption and obfuscation are the national pastime.
"Bogustan" is an easy read. The book's primary purpose is to entertain the reader by highlighting and exaggerating the miscues and absurdities of international relations. It spares no one. However, the book has a super-secret secondary purpose. It tries to give the reader an idea of what it might be like to live in a nation where corruption is endemic and entrenched in everyday life.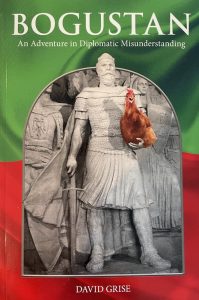 Whom do you invite to stop by? Who will benefit from reading your book?
Anyone is invited to drop by my table, but those with an interest in international travel, international relations, crime, or cultural challenges might find the book most rewarding. Actually, anyone who likes to laugh at life's absurdities and how human misunderstandings can unexpectedly entangle us will enjoy the book. That's especially true for those who enjoy the foibles of the pompous and the narcissistic. The one consistency in the book is that everyone misunderstands everyone else and responds accordingly. It's a little like daily life, only on a larger stage.
Could you please tell us something curious about you and/or your book?
Bogustan is not, of course, a real country, but it is based upon one—one in which, yes, you really must walk up 10 steps to get to the wheelchair ramp at the National Cathedral.
During my time abroad, I served as an Anti-Corruption Advisor to a foreign government. When I was attempting to persuade a group of 80 judges to fight corruption, an appeals judge stated to everyone present, "I get offered so many bribes that I can't possibly say no to everyone!"
When I drafted an ethics code for prosecutors, the prosecution service's immediate response was to delete the provision which said that a prosecutor could not have sex with a defendant while the defendant's case was pending. "You can't control matters of the heart," I was told.
Extrapolate that logic to everything, and you have a good picture of the misadventures that inspired me to write this book.
Is this your first time participating in Kentucky Book Festival? If yes – what are you looking forward to the most? If you've participated before – what was your favorite experience at the Festival?
It is a joy to be surrounded by bibliophiles of all types and to gain from their perspectives. I often find a gem in each conversation with a reader. I also look forward to meeting with my fellow Kentucky authors – both those sitting at tables and those just browsing. Perhaps my head will swell a bit as I realize that I am part of their number, but that will likely be replaced with the realization that I have very much to learn from them, and gratitude for living in a state which inspires, creates, and shares such rich literary community.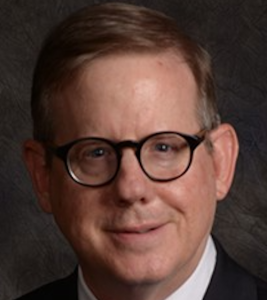 David Grise is a retired federal prosecutor who specialized in white collar crime and corruption cases. Bogustan is a story about a newly minted diplomat Rudy Hancock, who has been given the task of convincing corrupt officials in Bogustan to allow their small country to become a dumping ground for America's nuclear waste.