Story times take place behind the Children's Authors Tent on the lower level of Joseph-Beth in Lexington. Don't forget to ask a book festival volunteer about a free book voucher for kids 12 years old and under! Visit dozens of authors of books for pre-K through middle grade readers in the big white tent.
No purchase or registration is required to participate in this activity at the Kentucky Book Festival on October 29.
With a degree in Fine Arts, I assumed I would be an illustrator. But when early in my career I was presented with the opportunity to write, I seized it and quickly discovered that I'd found my true love. No sad, sappy stories for me, however. I liked to make myself laugh and my characters usually end up looking pretty silly for one reason or another.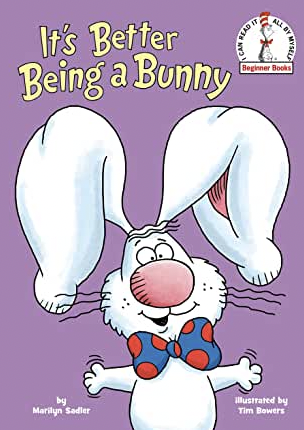 Join P.J. Funnybunny in this charming follow-up to the classic Beginner Book It's Not Easy Being a Bunny. Perfect for Easter or celebrating bunnies all year round! P.J. Funnybunny is back and more lovable than ever in this sweet, funny sequel.
Carmen Oliver is the author of many award-winning picture books for children including A Voice for the Spirit Bears: How One Boy Inspired Millions to Save a Rare Animal, a Junior Library Guild Gold Standard, Building an Orchestra of Hope: How Favio Chavez Taught Children to Make Music From Trash, a Junior Library Gold Standard (Oct 25, 2022), and The Twilight Library (Sept 6, 2022).
Snuggle up for a story that's sure to captivate your senses! There's a special place deep in the heart of the wilderness where the creatures of the night gather—where everyone wants to go—where the Night Librarian spins a tale of mystery.
Christopher Denise is the illustrator of many critically acclaimed books for young readers including Alison McGhee's Firefly Hollow, Rosemary Wells' Following Grandfather, Anne Marie Pace's Groundhug Day, as well as several in Brian Jacques's Redwall series.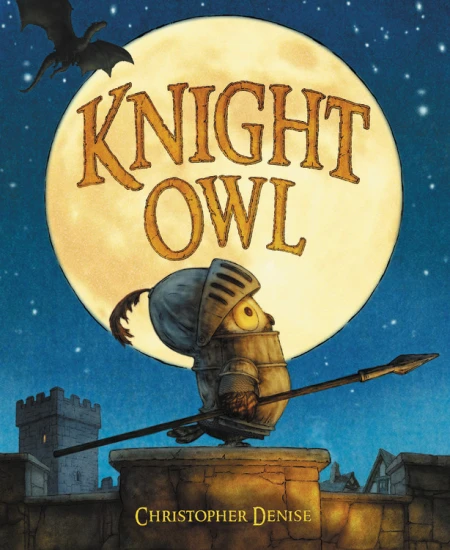 A determined Owl builds strength and confidence in this medieval picture book about the real mettle of a hero: wits, humor, and heart.