What will Kentucky Book Festival visitors find on your table?
Creepy Kentucky is the follow-up to The Kentucky Book of the Dead, but with all-new material. It includes many documented stories about ghosts, strange deaths, body snatchers, people who predicted their own deaths, premature burials, and much more. Kentucky Book of the Dead includes many stories along the same lines, including a section on hauntings at emancipationist Cassius Clay's mansion, White Hall. Bizarre Bluegrass includes little-known stories about Lincoln, KY ghost towns, two missing persons cases, to name just a few. Murder in Old Kentucky covers in detail many historical true crimes from the state's history, covering the era from the 1820s to the 1930s; it is a revised, corrected, and expanded version of the original book, with several new stories. Murderous Acts: 100 Years of Crime in the Midwest covers a century's worth of historical true crime stories from the Midwestern states of IA, IN, OH, MI, MN, NB, MO, IL, KS, and WI.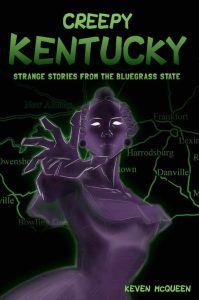 Whom do you invite to stop by? Who will benefit from reading your book?
The book is a good fit for anyone who loves an eerie story, especially purportedly true ones.
Could you please tell us something curious about you and/or your book?
I used to be a night watchman in a funeral home, which provided endless nightmares and writing inspiration.
Is this your first time participating in Kentucky Book Festival? If yes – what are you looking forward to the most? If you've participated before – what was your favorite experience at the Festival?
I have participated in the Festival many times, and always look forward to the friendly atmosphere, informative talks with other authors, and most of all meeting people who enjoy my books.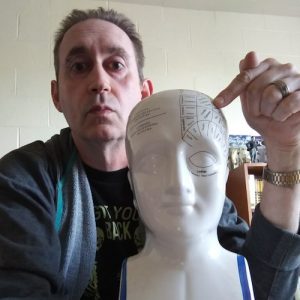 Keven McQueen is author of 22 books covering American history, the supernatural, biography, historical true crime, and what he calls real-life surrealism. Enjoy stories of body snatchers, ghosts, bizarre demises, people who uncannily predicted their own deaths, strangely preserved bodies, and much more.