What will Kentucky Book Festival visitors find on your table?
Kentucky Quilts and Quiltmakers: Three Centuries of Creativity, Community, and Commerce is a social and material culture history of the extraordinary ways in which Kentucky women and a few men have shaped a traditionally women's art to such high standards that these quilts and their makers have captured the world's attention. When the late Cuesta Benberry, a quilt world luminary, recognized "Kentucky's quilt mystique" she referenced the exquisite handiwork of women who set the painstaking standard of casting sixteen stitches per inch in creating traditional quilts. A more expansive explanation of Kentucky's quilt mystique explores Kentucky's intimate connection to the rich and original contributions of quiltmakers of traditional as well as of contemporary art quilts; recognizes the ways in which quiltmaking has served and still serves as social, political, and artistic expression; and champions Commonwealth influencers and entrepreneurs such as Eleanor Beard and Shelly Zegart whose innovative efforts elevated Kentucky quilt world firsts to groundbreaking achievements on the national scene.
Kentucky Quilts and Quiltmakers is not a how-to book, although I include discussion by several contemporary quiltmakers concerning how to execute their signature techniques. Nor is this book about quilt patterns, although I mention quite a few. Kentucky Quilts and Quiltmakers tells three hundred years of stories about an art medium that has reinvented itself every few decades to expand exponentially into an anticipated $5 billion annual business within the next two years. It is a work that for the first time presents interviews with contemporary Kentucky quiltmakers considered among the best in the nation. And this book reveals the influence important quilt artists have had on each other, just as it details Kentucky-centric quilt world controversies that captured worldwide attention. In addition, Kentucky Quilts and Quiltmakers focuses on significant quilt world "firsts" achieved in the commonwealth, such as Kentucky's being the initial state to launch a statewide quilt registry; Kentucky's being the state in which the American Quilter's Society (AQS) was founded with its publishing concerns, its appraisal classes, and its nationally prominent annual quilt shows; and Kentucky's serving as the home of the National Quilt Museum of the United States.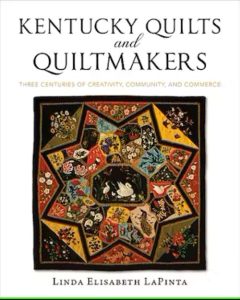 Whom do you invite to stop by? Who will benefit from reading your book?
Unlike many books, the focus of Kentucky Quilts and Quiltmakers: Three Centuries of Creativity, Community, and Commerce transcends a single audience. Certainly, makers of traditional and art quilts alike should appreciate having this book that serves as the only retrospective of three hundred years of Kentucky quilt history.
Similarly, readers interested in women's history and in prominent Kentucky quilt world artists, entrepreneurs, endeavors, and issues should find Kentucky Quilts and Quiltmakers a treasure trove of information.
Art and textile historians will find in Kentucky Quilts and Quiltmakers first-person accounts of how and why some of the world's most lauded and influential quiltmakers do what they do and make what they make.
Educators will read the ways in which their contemporaries are implementing quilts in their teaching of everything from geometry to social justice.
Every reader of Kentucky Quilts and Quiltmakers will encounter the surprisingly layered, and heartwarming, and heartbreaking stories that herewith add to the body of Kentucky's rich history.
Could you please tell us something curious about you and/or your book?
It may be curious to some readers that I am not a quiltmaker. I am a writer. My primary interest in my research for this book was not how to piece together or applique quilts, efforts at which I would fail spectacularly. Rather, my purpose focused on piecing together stories that, together, revealed a panoramic view of an abundantly rich world.
Is this your first time participating in Kentucky Book Festival? If yes – what are you looking forward to the most? If you've participated before – what was your favorite experience at the Festival?
I have participated in the Kentucky Book Festival as an author on four previous occasions with my University Press of Kentucky publications Conversations with Kentucky Writers, Conversations with Kentucky Writers II, Savory Memories, and Sisters in Pain: Battered Women Fight Back, all published under my maiden name, Beattie. In addition to those occasions proving to be outstanding opportunities to meet like-minded readers, I also always enjoyed catching up with writer friends from throughout Kentucky and beyond.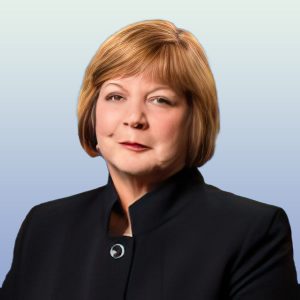 Linda Elisabeth LaPinta is the author of four previous books and hundreds of articles and book reviews. In Kentucky Quilts and Quiltmakers, the author provides a panoramic view of Kentucky quiltmaking from colonial America through the American Revolution, through the Civil War and the 1900s, to the new millennium and the dynamic quilting industry of today.