What will Kentucky Book Festival visitors find on your table?
POE Prophecies is an exciting new take on the works of Edgar Allan Poe that will interest young readers and those who are young-at-heart. Poe Prophecies: The Raven kicks off the adventures of 12-year-old POE Academy student, Aidan Grey, as he discovers secrets hidden in Poe's works that will change the future.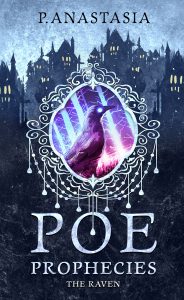 Exile of the Sky God is an action-packed tale of self-discovery. It takes readers on a mythical journey through Ancient Egypt during the rise of the young sky god, Horus.
The Fluorescence anthology is a riveting, coming-of-age Young Adult series. Alice was a normal teen until a dying race of aliens chose her and a handful of others to preserve their bio-luminescent DNA. The affliction yields dark consequences, and it's a race against time to uncover the truth before the light destroys mankind.
My other titles include the colorful children's picture books, A Spot of New and Morning Puppa. A Spot of New teaches kids that new experiences can make life more colorful, and Morning Puppa—based on a real four-legged friend—follows an adorable pup who's lost his favorite teacup.
Whom do you invite to stop by? Who will benefit from reading your book?
Reading classic literature isn't boring when it makes mysterious, magical things happen! POE Prophecies was written to engage young readers with the historic works of Edgar Allan Poe. It's a unique adventure for kids and adults who enjoy urban fantasy with a dash of speculative history.
Could you please tell us something curious about you and/or your book?
I am an avid collector of old books, namely those featuring the works of Edgar Allan Poe. One of my most prized finds is a rare, 1845 edition of The Literary Emporium featuring one of the first printings of The Raven. The book was in print while the poet was still alive, and that makes it exceptionally special to me. It took years for me to locate, and it now holds a special place in my heart and at the center of my library!
Is this your first time participating in Kentucky Book Festival? If yes – what are you looking forward to the most? If you've participated before – what was your favorite experience at the Festival?
It has been an absolute privilege to have been a part of the Kentucky Book Festival for the past several years. Since being an author often involves long hours alone at a computer, I look forward to attending The Kentucky Book Festival so I can mingle with book lovers from all walks of life. I've made friends with authors and readers from across the country.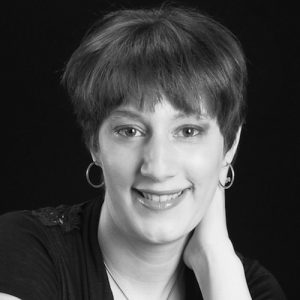 Kentucky author and voice talent P. Anastasia has written two children's books and ten novels. The Raven is the story of Aidan Grey, a twelve-year-old student at P.O.E. Academy where the curriculum includes the works of Edgar Allan Poe.