What will Kentucky Book Festival visitors find on your table?
What a year! Three fun books to my name came out this year-the newest is the graphic novel of the hardest Bailey School Kids book to write (with Marcia T. Jones): Ghosts Don't Eat Potato Chips. If that's too scary, check out my new series, Mini Mermaid Tales. The first book in the series came out this year-The Friendship Wish. If you like science, hope you'll check the story of a woman scientist who helped save the world: Never Give Up Dr. Kati Kariko and the Race for the Future of Vaccines.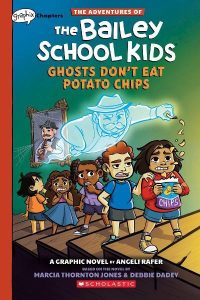 Whom do you invite to stop by? Who will benefit from reading your book?
Ready to be scared and have a few laughs? Check out the Ghosts Don't Eat Potato Chips graphic novel. If you like mermaids and a little easier story, my Mini Mermaid Tales story, The Friendship Wish may be just for you. If you want a picture book about a woman who wouldn't give up, even when everyone told her that her ideas wouldn't work-until it did,then Never Give Up Dr. Kati Kariko and the Race for the Future of Vaccines is for you!. 
Could you please tell us something curious about you and/or your book?
When I read about how Dr. Katalin Kariko worked for forty years on an idea that people told her would never work, I thought someone should write a story about how she didn't give up, even when she was fired from a job because they said her idea was a dead end. She didn't give up until one day . . . it worked! And it was just in time to save us from a terrible pandemic. When I realized I could be the someone who wrote about her–that's exactly what I did. My story became Never Give Up Dr. Kati Kariko and the Race for the Future of Vaccines, which came out from Lerner Publishing this year. 
Is this your first time participating in Kentucky Book Festival? If yes – what are you looking forward to the most? If you've participated before – what was your favorite experience at the Festival?
I am a Kentucky native and started autographing at the Kentucky Book Fair when it was in Frankfort and so crowded it was elbow to elbow. I love meeting past and present and future readers, and it's always great fun to meet new and existing author friends!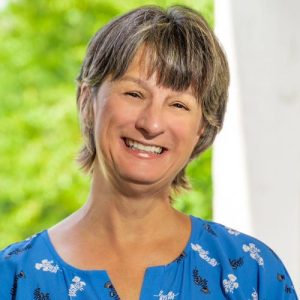 A former first grade teacher and school librarian, Debbie Dadey is the author and co-author of 182 traditionally published books. Ghosts Don't Eat Potato Chips is a graphic novel about Eddie and Howie's adventures investigating the mystery of disappearing potato chips.