What will Kentucky Book Festival visitors find on your table?
This is the first book written about John Paul Merton, Thomas Merton's younger brother. Neither scholar nor saint, the life of John Paul Merton illustrates there is more than one way to live a meaningful and holy life. His was a quietly incubating spirituality guided by his law of love. He began life singing in a crib and ended his life praying as he lay dying in a dinghy in the English Channel during WW II. This book examines the relationship he had with his famous brother, Thomas, especially in the years before Tom became a monk. It examines, among other topics, the relationship between Thomas the intellectual and John Paul, the action-oriented younger brother. As a teenager, John Paul earned the nickname "Wildman," and as an adult he learned to live life to the fullest on his own terms. The bumps and bruises of his life—orphaned at 12 years of age, dismissed from Cornell without his degree, and frustrated in his effort to serve in World War II as a fighter pilot—were faced head on. He lived life as an optimist without losing sight of the reality of his world. Most importantly, John Paul's "journey of hidden holiness" can inspire each of us as we, too, journey onward.
Of this book, Christine Bochen, a Merton scholar, wrote:
Once I started this book, I could not put it down. Meticulously researched and written with
clarity and grace, this biography of John Paul Merton fleshes out the story of the young man we
first encounter as a young boy in his brother's autobiography, The Seven Storey Mountain.
Guided by William Meegan, we follow John Paul's journey from cradle to burial at sea, his death
at the age of 24 – a casualty of World War II. We come to know him, dare I say, in a way his
older brother never did. And, in the process, we gain insight into Thomas Merton.
I will have a timeline of his life as a handout from the book.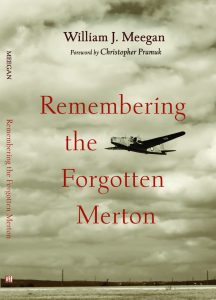 Whom do you invite to stop by? Who will benefit from reading your book? 
I would enjoy meeting anyone interested in the Merton family, some events of WW2, and non-fiction biography.
Could you please tell us something curious about you and/or your book?
Although I am an 81 year old retired psychologist who finds technology difficult (read abhors it), my research and contacts with a first cousin of John Paul Merton in New Zealand and the records of the Royal Canadian air Force and Cornell University would not have been possible without the internet…I'm becoming a believer.
Is this your first time participating in Kentucky Book Festival? If yes – what are you looking forward to the most? If you've participated before – what was your favorite experience at the Festival?
This is my first book and my first Kentucky Book Festival. I'm looking forward to meeting folks with a wide range of interests, not just the Merton family.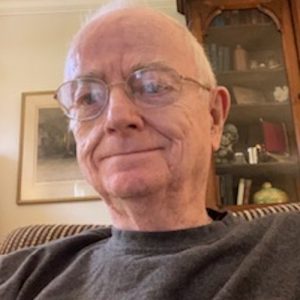 Bill Meegan is retired from full time clinical practice and teaching in the graduate programs at the University of Kentucky and The Lexington Theological Seminary. Remembering the Forgotten Merton is the first book about Thomas Merton's brother. The life of John Paul Merton illustrates that there is more than one way to live a meaningful and holy life.