How do environmental, cultural, and political conditions impact a region and the health of its occupants? Why does it seem certain parts of the U.S. are more negatively impacted by the opioid crisis than others? Learn how these investigative journalists and educators are fighting for justice, advocating for positive change, and informing the American public about the issues affecting its people at the intersection of economy and environment. Sponsored by the University of Pikeville.
EVENT SPONSOR

Dr. Morrone is a Professor of Environmental Health at Ohio University, Chair of the Department of Social and Public Health, and the Director of the Appalachian Rural Health Institute. She earned a Ph.D. in environmental planning from The Ohio State University, an M.S. in forest resources from the University of New Hampshire, and a B.S. in natural resources from The Ohio State University. Dr. Morrone previously served as the Chief of the Office of Environmental Education at the Ohio Environmental Protection Agency.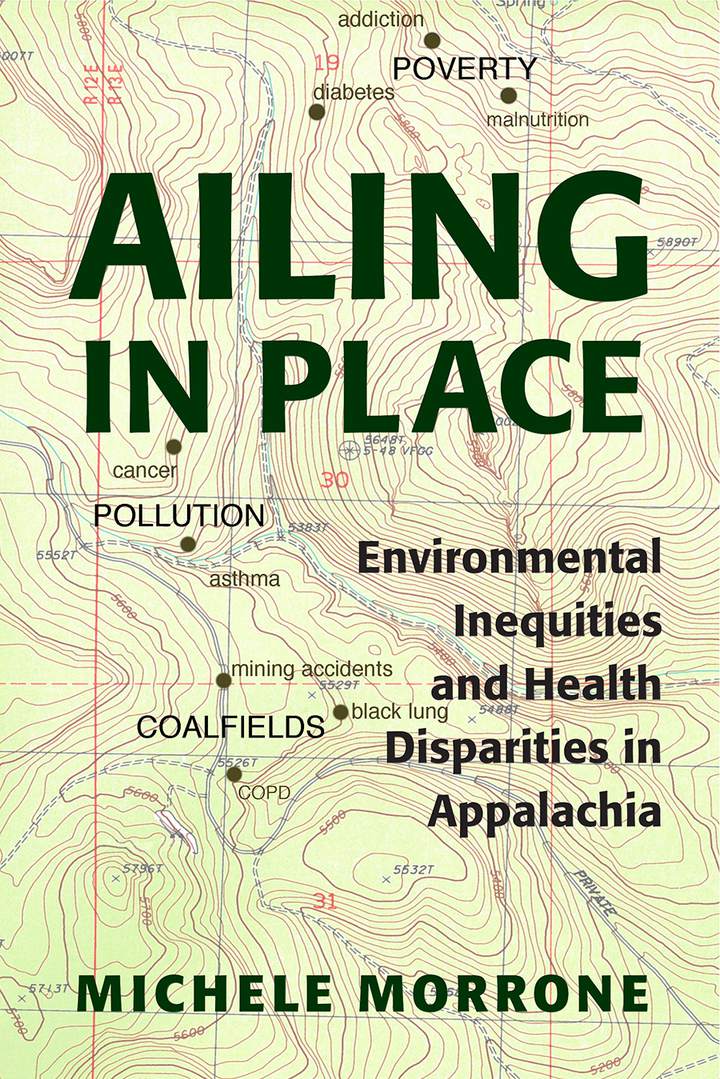 In Ailing in Place, Michele Morrone explores the relationship between environmental conditions in Appalachia and health outcomes that are too often ascribed to individual choices only. She applies quantitative data to observations from environmental health professionals to frame the ways in which the environment, as a social determinant of health, leads to health disparities in Appalachian communities.