August 18, 2020 marked the 100th anniversary of the ratification of the 19th amendment, guaranteeing and protecting women's constitutional right to vote. Elaine Weiss, Martha Jones, and Melanie Goan have all written engrossing and fascinating accounts of the history and impact of women's suffrage. Their books work to depict a fuller view of the impact of the women's suffrage movement, including its longer history in search of "equality for all." Dr. Kathy Bullock, whose academic work includes documenting the journey and contributions of African American women in the struggle for the right to vote in the U.S., will moderate the discussion. This event is sponsored by the Kentucky Historical Society.
EVENT SPONSOR
Dr. Kathy Bullock is a professor of music at Berea College, Berea, Kentucky who also provides workshops and other musical programs in African American sacred music throughout the United States, Europe, and Africa. A performer, conductor, accompanist, arranger, and scholar, she specializes in gospel music, spirituals and classical music of the African diaspora, sharing the joy of this music-culture everywhere she goes.
Melanie Beals Goan is an associate professor of history at the University of Kentucky specializing in women's history in the United States. She is the author of Mary Breckinridge: The Frontier Nursing Service and Rural Health in Appalachia
In A Simple Justice, Melanie Beals Goan offers a new and deeper understanding of the women's suffrage movement in Kentucky. Women's suffrage was not simply a question of whether women could and should vote; it carried more serious implications for white supremacy and for the balance of federal and state powers.
Martha S. Jones is a legal and cultural historian whose work examines how Black Americans have shaped the history of democracy.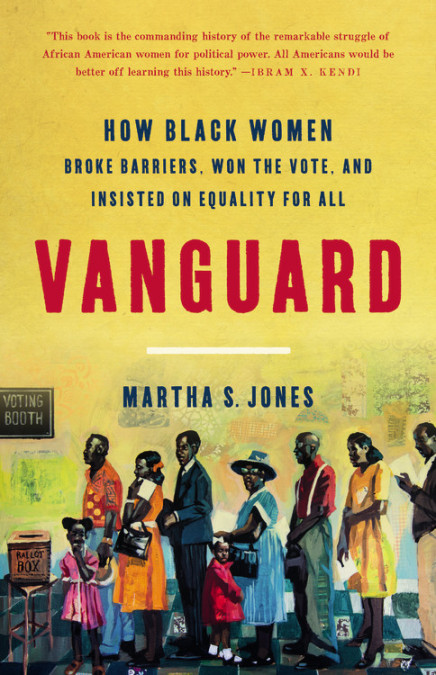 The epic history of African American women's pursuit of political power–and how it transformed America. In the standard story, the suffrage crusade began in Seneca Falls in 1848 and ended with the ratification of the Nineteenth Amendment in 1920. But this overwhelmingly white women's movement did not win the vote for most black women.
Elaine Weiss is an award-winning journalist and writer whose work has appeared in The Atlantic, Harper's, The New York Times, and The Christian Science Monitor, as well as in reports and documentaries for National Public Radio and Voice of America.
Soon to be a major television event, the nail-biting climax of one of the greatest political battles in American history: the ratification of the constitutional amendment that granted women the right to vote. Nashville, August 1920.