What will Kentucky Book Festival visitors find on your table?
At my table, visitors will find not only copies of My Recovery Companion, but also an invitation to a conversation about the content of the book including resilience, recovery, and the human spirit's ability to triumph over adversity.  Visitors can use the book to find excerpts that I believe will be powerful, thought-provoking, and motivational, allowing them to instantly engage with the content. They can experience how the book could help them in their own daily life or their loved ones who are suffering or recovering from addiction.
My Recovery Companion is the result of Dr. Moss's 25 year quest after his stepdaughter succumbed to substance and alcohol use disorders. He became a student again, often hand in hand with her, seeking support, answers and understanding. My Recovery Companion contains the wisdom, advice and guidance from his experiences and was gathered from group meetings, sponsors, scholars and others who had experienced the pain and sorrow of losing a loved one to addiction.
 One reader wrote, "My Recovery Companion is a wonderfully organized, inspirational and uplifting tool for everyone and is easy to use in moments when confronted by common issues shared by all of us as well as those affected by addiction or substance abuse disorders.
The layout of the book- by topic – is great and a person can quickly get comfortable with the way it's organized and the delivery style. The book is POSITIVE and deals with all of life's realities in an encouraging voice. Then it's just a matter of picking it up and either popping it open for a quick bit of wisdom or wit – all of which seems applicable in one situation or another – or in a moment, you can find a topic or issue that comes to mind."
Unlike other books of this genre, My Recovery Companion is designed to be a reference work, intentionally created to be a 'pick-it-up and lay-it-down' type of book. I wanted to ensure it would serve as a practical tool that offers immediate guidance and relief without overwhelming the reader. It's a unique approach that focuses on accessibility and immediate support, making the wisdom within its pages more readily available and applicable in everyday life."
Whom do you invite to stop by? Who will benefit from reading your book?
I warmly invite all visitors to the Kentucky Book Festival and anyone who has been touched by addiction, whether personally or through a loved one, to stop by my table and look through the book. My Recovery Companion is a resource that's crafted not only for those directly struggling with substance and alcohol use disorders, but also for their friends, family members, and supporters who share in their battle
This book is not just for those directly impacted by addiction. I believe that anyone can benefit from the insights and wisdom it provides. The life lessons and perspectives gleaned from my experiences extend beyond addiction and recovery, touching on universal themes like resilience, understanding, and empathy. If you're a therapist, counselor, or healthcare professional, you'll find it a valuable tool for understanding and helping your patients.
Could you please tell us something curious about you and/or your book?
Something curious about me and My Recovery Companion is that despite its deep psychological insights and therapeutic applications, it is not written by a therapist or psychiatrist. Instead, it's not a memoire but the culmination of one individual's journey in search of understanding and knowledge.
Is this your first time participating in Kentucky Book Festival? If yes – what are you looking forward to the most? If you've participated before – what was your favorite experience at the Festival?
I have attended past Kentucky Book Festivals and have enjoyed meeting and learning from the authors. I found the spirit warm and inviting.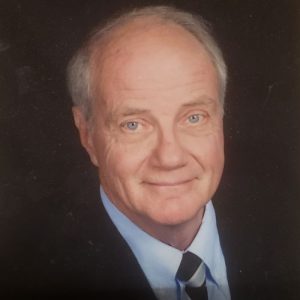 Dr. Moss has served as a guest lecturer on surgery at Harvard University's Medical Grand Rounds and as a guest faculty member at Yale University. My Recovery Companion is an alphabetical, easy-to-reference handbook to use in moments of struggle, or when confronted by challenging life and addiction issues.