What will Kentucky Book Festival visitors find on your table?
I See Lincoln's Underpants features many notable people from the past, and the times their underwear made history along the way.  Winner of a 2023 IPPY Gold Medal, this book is a both educational and delightful for middle grade readers and up.
The Meatshower is a 2019 picture book about the unusual "Kentucky Meatshower" event of 1876. Hilariously illustrated and imaginative in approach, the book has proven to be a favorite of readers around the globe.
Whom do you invite to stop by? Who will benefit from reading your book?
If you are listener of my show, The Past and The Curious, I'd love to meet you! If not, family readers and even full-blown grownups with a sense of humor and interest in the past will enjoy the books. I'll be happy to tell you all about my podcast too!
Could you please tell us something curious about you and/or your book?
Since 2016 I've produced and hosted The Past And The Curious, a history podcast for kids and families. I've been featured in New York Times, The Guardian, The Times, Mental Floss and School Library Journal to name a few, and have recently performed material from the show at WBUR's City Stage in Boston, and for the Gates Foundation's Big History Project.
My show has over 10 million downloads and I create it in my basement after my kids fall asleep.
I also perform regularly on banjo and mandolin.
Is this your first time participating in Kentucky Book Festival? If yes – what are you looking forward to the most? If you've participated before – what was your favorite experience at the Festival?
I had a great time when I participated in 2019. It was great to meet other writers, and really exciting to meet readers from all around the state. I look forward to sharing my new book – it's fun to tell people about Abraham Lincoln's underwear!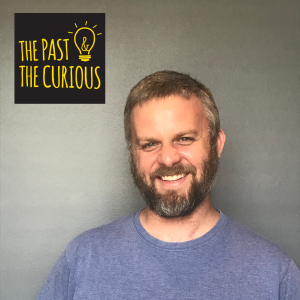 Mick Sullivan is the creator and producer of The Past and the Curious: A History Podcast for Kids and Families. In addition to Short Shorts and the Underwear Hall of Fame, in I See Lincoln's Underpants kids can read sixteen biographical chapters highlighting interesting moments of famous people's lives.