Find information about each author participating in the Kentucky Book Festival this year. Unless noted otherwise, the authors listed on this page are scheduled to sign books on Saturday, November 6, 2021 at Joseph-Beth Booksellers (starting at 10:00 a.m.). Lineup is subject to change; check back often as we update this page. Registration information for additional events scheduled from November 1-5 is available under the Events tab.
Click "Tiled View" for a snapshot of featured books, or choose "Row View" to see info about the book and author together. To filter by genre, click the genre you prefer to view from the list below.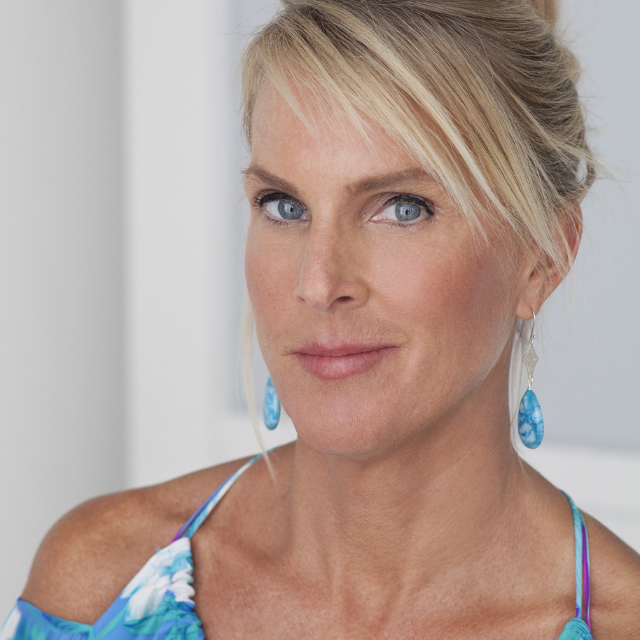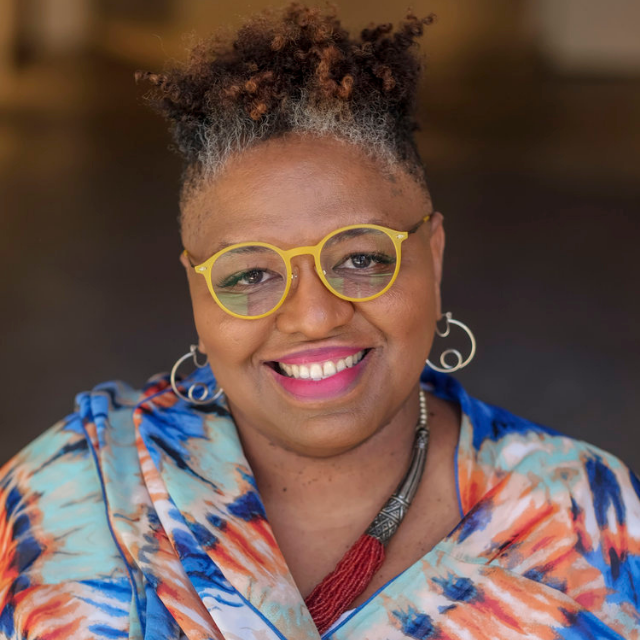 Author Kim Huston chronicles her love affair with Bardstown with 161 poignant images from the most talented photographers who call Bardstown and Nelson County home.
As President of the Nelson County Economic Development Agency, Kim spends her days persuading people to fall in love with Bardstown, whether it's to locate a corporation, re-locate their family, or just visit for a few days.
You don't have to be from the South to embrace the food—especially the sweets. These decadent, sweet delights are filled with lots of sugar, butter, nuts, and fruit, or dripping with chocolate, caramel, whipped cream, and bourbon.
Belinda Smith-Sullivan is a chef, author, food writer, spice blends entrepreneur, and a commercially rated pilot.
"Vineyard to Table: Cooking with Kentucky Wine" features sixty-nine original recipes, each incorporating a Kentucky wine, that will guide you as you take the plunge into choosing and cooking with a perfectly-paired regional wine.
Faye Collins lives in Northern Kentucky with her husband and spends a lot of time with family and friends. After thirty years of teaching political science and history, Faye retired and now spends more time on her favorite hobbies: cooking, wine, and writing about both.
From growing up on the banks of the Ohio River during the Great Depression to acquiring executive management roles at large international companies, James Hardymon's life has been full of twists, turns, hard work, and achievement. During his career, Hardymon helped build corporations as a CEO, learned the ropes of Wall Street, and interacted with US presidents and congressional leaders.
James Franklin Hardymon, born in Maysville, Kentucky, on Veterans Day 1934, earned BA and MA degrees in engineering from the University of Kentucky. He began his career with the Browning Manufacturing Company in Maysville in 1961, following two tours of duty in the US Army.
On a perfect June day, Vivian Howe, author of thirteen beach novels and mother of three nearly grown children, is killed in a hit-and-run car accident while jogging near her home on Nantucket. She ascends to the Beyond where she's assigned to a Person named Martha, who allows Vivi to watch what happens below for one last summer.
Elin Hilderbrand is the proud mother of three, a dedicated Peloton rider, an aspiring book influencer, and an enthusiastic at-home cook. GOLDEN GIRL is her 27th novel.
Instead of retiring and fading into the sunset as he had planned, Bert Combs—lawyer, governor, judge, mountain man—began writing a whole new chapter of his life when he and his law clerk, Sara Walter, fell in love and got married. Chasing a dream in the mountains of Eastern Kentucky, Bert and Sara bought an old farm and built a log house.
Sara Walter Combs was born in Louisville, Kentucky. She met Bert Combs during her last year of law school. She was the first woman to serve on the Supreme Court of Kentucky, appointed to the same seat formerly occupied by her late husband.
From Newbery Medal honoree and #1 New York Times bestselling author Jason Reynolds comes a hilarious, hopeful, and action-packed middle grade novel about the greatest young superhero you've never heard of, filled with illustrations by Raúl the Third!
Jason Reynolds is a New York Times bestselling author, a Newbery Award Honoree, a Printz Award Honoree, National Book Award Honoree, a Kirkus Award winner, a two-time Walter Dean Myers Award winner, an NAACP Image Award Winner, and the recipient of multiple Coretta Scott King honors.
The inspiring story of the first female Marine to fly a combat mission in an F/A-18–and the transformative events that led to her bold decision to take on the most powerful man in the U.S. Senate.
Amy McGrath was raised in Edgewood, Kentucky. She earned a postgraduate degree in global security from Johns Hopkins University.
The Harlan Renaissance is an intimate remembrance of kinship and community in eastern Kentucky's coal towns written by one of the luminaries of Appalachian studies, William Turner. Turner reconstructs Black life in the company towns in and around Harlan County during coal's final postwar boom years, which built toward an enduring bust as the children of Black miners, like the author, left the region in search of better opportunities.
Bill Turner was born in 1946 and raised in a coal mining family in Lynch—Harlan County, Kentucky. The University of Kentucky awarded Bill a BS in sociology in 1968. Notre Dame University's Department of Sociology and Anthropology awarded Turner the MA in 1970 and PhD in 1975, both for studies focused on racial and ethnic relations and African American Studies.
From the New York Times bestselling author of Dreamland, a searing follow-up that explores the terrifying next stages of the opioid epidemic and the quiet yet ardent stories of community repair. Sam Quinones traveled from Mexico to main streets across the U.S. to create Dreamland, a groundbreaking portrait of the opioid epidemic that awakened the nation.
Sam Quinones is a journalist, author, and storyteller whose two acclaimed books of narrative nonfiction about Mexico and Mexican immigration made him, according to the SF Chronicle Book Review, "the most original writer on Mexico and the border." His book, Dreamland, won the 2015 National Book Critics Circle Award for General Nonfiction.
A raw, uplifting memoir in the vein of The Year of Magical Thinking and The Light of the World, Little Matches: A Memoir of Grief and Light illuminates a mother's grief over the loss of her adult child and considers the hope of soulful connections that transcend the boundary between life and death.
Maryanne O'Hara is the author, most recently, of Little Matches: A Memoir of Grief and Light, published by HarperCollins in April. LITTLE MATCHES is inspired by a blog that Maryanne O'Hara kept while her daughter Caitlin was waiting for a lung transplant.
The New York Times bestselling author of George Washington's Secret Six and Thomas Jefferson and the Tripoli Pirates turns to two other heroes of the nation: Abraham Lincoln and Frederick Douglass. In The President and the Freedom Fighter, Brian Kilmeade tells the little-known story of how two American heroes moved from strong disagreement to friendship, and in the process changed the entire course of history.
Brian Kilmeade is the coauthor of George Washington's Secret Six, Thomas Jefferson and the Tripoli Pirates, Andrew Jackson and the Miracle of New Orleans, and Sam Houston and the Alamo Avengers, all New York Times bestsellers.
Beginning in 2017, UK Wildcat legend (and distinguished Rafters member) Kyle Macy hosted "From the Rafters of Rupp." This special series of interviews has now been packaged in an all-new, full-color "coffee-table" book containing firsthand accounts of what it was like to play for UK in the players' own words, complete with vintage photographs.
Kyle Macy (with Dr. John Huang)
After an incredible collegiate and professional basketball career, Kyle Macy has worked as a college basketball broadcast analyst across multiple media outlets. Dr. Huang is a retired orthodontist and military veteran who covers UK sports.
The definitive, sweeping biography of an American hero who stood against all the forces of Gilded Age America to fight for civil rights and economic freedom: Supreme Court Justice John Marshall Harlan.
Peter S. Canellos is managing editor for enterprise at Politico, overseeing the site's magazine, investigative journalism and major projects. He has also been Politico's executive editor, overseeing the newsroom during the 2016 presidential coverage, and the editorial page editor of The Boston Globe.
Our First Civil War is a fresh and dramatic recasting of the American Revolution, not just as a war between the American colonists and the British redcoats, but also as a violent battle between neighbors, friends, and family members—forced to make the terrifying choice between staying loyal to the Crown or joining the rebellion—where those committing sedition were ultimately remembered as heroes and Founding Fathers.
H. W. Brands holds the Jack S. Blanton Sr. Chair in History at the University of Texas at Austin. He has written more than a dozen biographies and histories.
In this "brutally fresh kind of homecoming novel," (Entertainment Weekly) Brian Jackson returns to his small Appalachian hometown and the family who rejected him. Carter Sickels's stunning literary achievement "deserves a place in the canon of AIDS literature alongside the likes of Larry Kramer and Rebecca Makkai" (Los Angeles Review of Books).
Carter Sickels is the author of the novel The Evening Hour. He is the recipient of the 2013 Lambda Literary Emerging Writer Award and has been awarded scholarships to Bread Loaf Writer' Conference, the Sewanee Writers' Conference, VCCA, and the MacDowell Colony.
#1 New York Times bestselling author W. Bruce Cameron once again captures the bravery and determination of a very good dog in the gripping sequel to A Dog's Way Home, the acclaimed novel that inspired the hit movie! Bella was once a lost dog, but now she lives happily with her people, Lucas and Olivia, only occasionally recalling the hardships in her past.
W. Bruce Cameron is the #1 New York Times and USA Today bestselling author of A Dog's Purpose, A Dog's Way Home, and A Dog's Journey (all now major motion pictures), The Dog Master, A Dog's Promise, the Puppy Tales for young readers (starting with Ellie's Story and Bailey's Story), The Dogs of Christmas, The Midnight Plan of the Repo Man, and others.
Stunningly illustrated by #1 New York Times bestselling artist Vashti Harrison, Hello, Star (written by Stephanie V.W. Lucianovic) is an inspiring story about a love of science and the importance of empathy. When a young girl learns that a bright light in the sky is coming from a dying star, she promises to keep it company until the light goes out.
Vashti Harrison is the #1 New York Times bestselling author-illustrator of Little Leaders: Bold Women in Black History, Little Dreamers: Visionary Women Around the World, and Little Legends: Exceptional Men in Black History. She is an artist and filmmaker with a passion for storytelling.
This sweet read-aloud on the surface, is about the happy home a caregiver creates for a young child. Mama Rose teaches Carol Olivia how to ride a bike, clean her room, and tell time.
Alice Faye Duncan is a National Board educator. She writes picture books to help children remember important moments from American history. Her lyrical texts include A Song for Gwendolyn Brooks; Just Like a Mama; Honey Baby Sugar Child; and Memphis, Martin, and the Mountaintop, which received a Coretta Scott King Illustrator Honor.
Situated along bustling Route 27 only six miles from downtown Lexington, Kentucky—the historic Waveland Mansion is one of the finest examples of Ante Bellum architecture in the state, preserved today as a museum complete with period 19th century furniture and pre-Civil War charm.
Bob Willcutt & Susan Miller
Bob Willcutt has always had an interest and respect for all types of art, especially photography. In the 1960s, he was the photo editor for his high school newspaper (Woodrow Wilson High in Washington, DC), and learned to shoot with film as well as mastering darkroom development techniques.
President John F. Kennedy established the Peace Corps on March 1, 1961. In the fifty years since, nearly 200,000 Americans have served in 139 countries, providing technical assistance, promoting a better understanding of American culture, and bringing the world back to the United States.
Angene Wilson is professor emeritus of education at the University of Kentucky, where she was chair of the secondary social studies program from 1975 to 2004.
The child-care industry—essential to American families and to the American economy—is at risk of complete collapse. Before COVID-19 struck, the child-care industry faced funding issues and staffing dilemmas, while families struggled to find—or simply afford—quality child-care.
Sarah Taylor Vanover, EdD, has been working in the field of early childhood for over twenty-two years. Dr. Sarah Taylor Vanover completed her doctoral research on what families look for when selecting childcare for their children.
Most people who grew up in Bowling Green, Kentucky have heard of the so-called Murder Mansion on Cemetery Road. However, many people don't know the reason it was given that macabre title so many years ago.
Wes Swietek is an award-winning journalist who has served as editor of newspapers in Illinois, Georgia, Tennessee, and Kentucky. A Chicago native, he is currently the managing editor of the Daily News in Bowling Green, Kentucky, where he lives with his wife and two children. This is his first book.
As one of the first voices of the University of Kentucky men's basketball program, Claude Sullivan (1924–1967) became a nationally known sportscasting pioneer. His career followed Kentucky's rise to prominence as he announced the first four NCAA championship titles under Coach Adolph Rupp and covered scrimmages during the canceled 1952–1953 season following the NCAA sanctions scandal.
Alan Sullivan (with Joe Cox)
Alan Sullivan is the son of Claude Sullivan and began working in the family broadcasting business, Sullivan Enterprises, at age eleven, assisting with the production of Kentucky basketball and football games.
"You're either buried with your crystals or your shotgun." That laconic comment captures the hippies-versus-hicks conflict that divides, and in some ways defines, modern-day homesteaders. It also reveals that back to-the-landers, though they may seek lives off the grid, remain connected to the most pressing questions confronting the United States today.
Jason Strange grew up in eastern Kentucky and northern California. He has traveled in four continents and forty-nine states and held a variety of jobs, working as a migrant agricultural laborer, in restaurants, as a carpenter, in a car-parts factory, and as a production potter.
After spending more than twenty-six years as a Special Agent with the FBI, Kathy Stearman recounts the global experiences that shaped her life—and the mixed feelings that she now holds about the sacrifices she had to make to survive in a man's world. When former FBI Agent Kathy Stearman read in the New York Times that sixteen women were suing the FBI for discrimination at the training academy, she was surprised to see the women come forward—no one ever had before. But the truth behind their accusations resonated.
Kathy Stearman is a retired FBI Special Agent and author of the memoir, It's Not About the Gun: Lessons from My Global Career as a Female FBI Agent, which focuses on her time overseas as head of FBI offices in south-central Asia and China. Kathy also writes narrative non-fiction and essays related to international travel, the current political and social climate, and growing up on a remote farm in central Kentucky.
Like thousands of restless men left unmoored in the wake of the 2008 economic crash, Michael Patrick Smith arrived in the fracking boomtown of Williston, North Dakota homeless, unemployed, and desperate for a job.
Michael Patrick F. Smith is the author of, The Good Hand: A Memoir of Work, Brotherhood, and Transformation in an American Boomtown, in which he details life working the rigs during North Dakota's Bakken oil boom.
Bestselling author, music journalist, playwright, and activist Silas House has focused nearly all of his work on Appalachia, its people, and its cultures. His acclaimed and diverse body of work includes the novels Clay's Quilt, A Parchment of Leaves, The Coal Tattoo, Eli the Good, and Southernmost.
Sylvia Shurbutt is the director of the Shepherd University Center for Appalachian Studies and Communities. She currently serves as the Appalachian Heritage WIR Project Director at Shepherd University and as the editor of Anthology of Appalachian Writers. She lives in Shepherdstown, West Virginia.
"Public health" refers to the management and prevention of disease within a population by promoting healthy behaviors and environments in an effort to create a higher standard of living. In this comprehensive volume, editors James W. Holsinger Jr. and F. Douglas Scutchfield and an esteemed group of scholars and practitioners offer a concise overview of this burgeoning field, emphasizing that the need for effective services has never been greater.
F. Douglas Scutchfield, MD, FACPM, FAAFP, DSc (Hon), DHL (Hon), is the Peter P. Bosomworth Endowed Professor of Health Services Research and Policy Emeritus at the University of Kentucky.
Rona Jaffe Award-winning writer Shawna Kay Rodenberg's gorgeous debut is a hopeful, riveting, and multilayered story of an Appalachian family and childhood, one that complicates and challenges mainstream notions about the region.
Shawna Kay Rodenberg holds an MFA from the Bennington Writing Seminars. Her reviews and essays have appeared in Consequence, Salon, the Village Voice, and Elle. In 2016, Shawna was awarded the Jean Ritchie Fellowship, the largest monetary award given to an Appalachian writer, and in 2017 she was the recipient of a Rona Jaffe Foundation Writer's Award.
It has become virtually impossible to honestly discuss race, gender, and class issues in mainstream American society because, if you do dare to repeat certain "tabooo truths," you will be ostracized as a bigot.
Wilfred Reilly is an Associate Professor of Political Science at Kentucky State University, and the author of the books Taboo: 10 Facts You Can't Talk About, Hate Crime Hoax, and The $50,000,000 Question.
In December 1793, the editor of the Kentucky Almanach, one of the first books published in the state, offered readers an "American Prayer for France," hailing the "heroes brave" who had overthrown their king and promised freedom to their fellow citizens.
Jeremy Popkin is the William T. Bryan Chair of History at the University of Kentucky, where he has taught since 1978. A New World Begins: The History of the French Revolution brings together more than forty years of research, writing, and teaching about the French Revolution.
From athlete to coach to professional analyst and broadcaster, Mike Pratt has lived and breathed sports for more than 50 years. His illustrious career began in 1967 when he was recruited by legendary coach Adolph Rupp to play for the Kentucky Wildcats.
Mike Pratt is color analyst for the UK Radio Network, alongside Tom Leach. Pratt was a three-year letterwinner under legendary coach Adolph Rupp at the University of Kentucky from 1967 through 1970.
Writing the book began in 2012 when he met fascinating people in Bloomington, Indiana, at a Tibetan Mongolian Buddhist Cultural Center retreat. He writes about their spiritual journeys, and then includes many others of diverse faiths who have inspired him on a winding path of being Baptist, Catholic and Buddhist.
Charles Pearl is a retired journalist, who has won numerous awards for writing and photography. He continues to do freelance writing.
For centuries, Kentucky has been home to some amazing women: from Mary Edwards Walker, a Civil War surgeon and the nation's only female Medal of Honor winner, to Sophia Alcorn, who created a way for those who were deaf and blind to communicate.
Carly Muetterties & Maddie Shepard
Carly Muetterties, PhD, is the Director of Curriculum Design at Summit Learning. Maddie is an alumnus of the Emerge Kentucky program, which empowers women to run for public office, and a member of the Ignite Louisville class of 2020, a leadership program for young professionals.
The Heart of Leadership for Women is about cultivating the sacred space for meeting, learning, and growth, where empowerment is fostered, and transformation is made possible. This book is about bringing what's holy about your mission and all your life experience, into your meeting space and elevating it from an event to a sacred gathering; it's about your rightful confidence as a light-holder called to leadership.
Lisa M. Miller is a community builder who specializes in women's mind-body health. With expertise in interfaith chaplaincy, meditation, yoga, Ayurvedic health, and SoulCollage, she helps bring to life perennial wisdom teachings that provide a compass for a life of meaning, intuition, and well-being in modern times.
Walks to the Paradise Garden is the last unpublished manuscript of the late poet and provocateur Jonathan Williams. This 352-page book chronicles Williams's road trips across the Southern United States with photographers Guy Mendes and Roger Manley in search of the most authentic and outlandish artists the South had to offer.
In 1956, Guy Mendes got his hands on his first camera—a Kodak Brownie that made black-and-white photographs. He shot photographs in New Orleans' French Quarter, on family vacations, and of the family car. In the early 1960s, he acquired a Polaroid Swinger, which made black-and-white instant prints.
When Saddam Hussein's Iraq invaded Kuwait in August 1990, triggering the First Gulf War, a coalition of thirty-five countries led by the United States responded with Operation Desert Storm, which culminated in a one-hundred-hour coordinated air strike and ground assault that repelled Iraqi forces from Kuwait.
L. Scott Lingamfelter was raised in Richmond, Virginia, where he attended public and parochial schools. He then attended the Virginia Military Institute (VMI) in Lexington Virginia, where he earned a B.A. in History in 1973. After graduating from VMI as a Distinguished Military Graduate (DMG), he was commissioned in the Regular Army of the United States and began a career as a Field Artilleryman and a Middle East Foreign Area Officer (FAO).
The compelling true story of the Majors and Harlans, two families of formerly enslaved Kentuckians who migrated to Liberia in 1836. They were among 16,000 black people who left the United States during the colonization movement of the 1800s. "A poignant, provocative, and largely forgotten tale."
Susan E. Lindsey is coauthor and editor of Speed Family Heritage Recipes, a historical cookbook of recipes from the Speed family, who built Farmington Plantation in Louisville.
In today's fast-paced world, many people find themselves waiting in line at fast food restaurants more often than gathering around the dinner table with loved ones. Cooking and eating together can help families grow closer, but it can be challenging for parents to put a meal on the table when time is limited, and money is tight.
University of Kentucky, Cooperative Extension Service, Family and Consumer Sciences (FCS) Extension represents a group of educators sharing the university's research knowledge with individuals, families, and communities to improve quality of life. FCS concentrates on the community as the classroom, delivering programs focusing on nutrition, health, resource management, family development, and civic engagement.
By 1990 the Berlin Wall had fallen and the East German state security service folded. During forty years, they had amassed more than a billion pages in manila files detailing the lives of their citizens. Overnight, almost a hundred thousand Stasi employees, many of them experienced officers with access to highly personal information, found themselves unemployed.
Ralph Hope was an FBI agent for more than twenty-five years. Much of that time was spent in America, investigating drug trafficking, violent crime, and terrorism. After 2001, he served for nearly a decade as an FBI representative in the Middle East, Asia, Europe, and Africa.
Breaking away from the historically dominant narrative that White females make the best teachers, this book contends that effective teachers can be both "windows" and "mirrors" for students.
Nicholas D. Hartlep (Ph.D., University of Wisconsin, Milwaukee) is the Robert Charles Billings Endowed Chair in Education at Berea College where he Chairs the Department of Education Studies.
An exciting new account of early Kentucky antiquities—including Kentucky long rifles, art, silver, furniture and more. Mel Hankla is taking one of our favorite approaches to artifacts—telling the story of the people who owned and created them. The book is 355 pages packed with gorgeous Kentucky artifacts, stories of early Kentucky settlers, lush photos and insights into our ancestors who made Kentucky what it is today.
Mel Stewart Hankla was born in 1956 and grew up in the small town of Jamestown, Kentucky on the banks of Lake Cumberland. He attended Western Kentucky University earning Bachelor of Science Degrees in Agriculture, and Wildlife Management and Ecology, and a Master of Science Degree in Administration.
Prized for their taste and nutrition, blueberries are a favorite for eating by the handful and as an ingredient in cooking and baking. Blueberry Love celebrates this sweet-tart summer fruit with 46 recipes for enjoying blueberries, fresh or frozen.
Cynthia Graubart is the author of Blueberry Love and Strawberry Love, is a James Beard Award—winning cookbook author, a cooking teacher, and a culinary television producer.
On June 18, 2010, police discover a body buried in the wine cellar of a Victorian mansion in Old Louisville. James Carroll, shot and stabbed the year before, has lain for 7 months in a plastic storage bin—his temporary coffin. David is signing from 3-5pm on Nov. 6.
David Dominé is the author of twelve other books, and he is particularly drawn to writing about the Old Louisville neighborhood, known as much for its Victorian mansions and elegance, as its eccentric, bohemian characters.
The second woman to earn a PhD from Columbia University—and the first from south of the Mason-Dixon Line to do so—Kentucky native Katherine Jackson French broke boundaries. Her research kick-started a resurgence of Appalachian music that continues to this day, but French's collection of traditional Kentucky ballads, which should have been her crowning scholarly achievement, never saw print.
DiSavino is assistant professor of music at Berea College. She has presented at the Appalachian Studies Association conference and was selected as a spoken word winner for the Women of Appalachia Project.
Growing up gay and Catholic in the state of Kentucky in the mid-twentieth century, author Kevin Lane Dearinger was puzzled by what he heard about sex: the sneers, lies, misrepresentations, distortions, guilt, and secrecy. Some of his experiences were traumatic, but most just contributed to a life-saving sense of the absurd.
A Broadway performer and teacher, Kevin Lane Dearinger retired to his native Kentucky after nearly five decades as a busy New Yorker. His previous publications include The Bard in the Bluegrass (McFarland, 2006), Marie Prescott: a Star of Some Brilliance (Fairleigh-Dickinson, 2009), Clyde Fitch and the American Theatre: the Olive in the Cocktail (Fairleigh-Dickinson, 2016), and a memoir Bad Sex in Kentucky (Rabbit House Press, 2019).
North Carolina native and award-winning Two Cups Flour blogger Jenn Davis knows the key to Southern baking―think fresh fruit, real sugar and full-fat buttermilk. And with this standout book, anyone, anywhere can experience some down-south magic.
Jenn Davis is a food photographer, as well as the creator of the Two Cups Flour blog. She is a recipient of the 2019 SAVEUR Blog Award. Her work and photography have been featured by Food Network, feedfeed and Where Women Cook, among others. She lives in Louisville, Kentucky.
In The First Kristin: The Story of a Naming, Kristin Czarnecki delves into the unique experience of being named after a deceased sibling: her parents' first child, who died at age three—eight and a half years before the author was born.
Kristin Czarnecki is an English professor at Georgetown College. She has published essays on Virginia Woolf, Jean Rhys, Louise Erdrich, and Leslie Marmon Silko, among others, in journals such as Woolf Studies Annual, College Literature, Journal of Feminist Scholarship, and Journal of Modern Literature.
A clear-eyed and compassionate memoir of the Appalachian experience by a woman who embraced its astonishing beauty, narrowly escaped its violence, and struggles to call it home. Bobi Conn was raised in a remote Kentucky holler in 1980s Appalachia.
Bobi Conn was born in Morehead, Kentucky, and raised in a nearby holler, where she developed a deep connection with the land and her Appalachian roots. She obtained her bachelor's degree at Berea College, the first school in the American South to integrate racially and to teach men and women in the same classrooms.
During the early 1990s, the diet drugs fen-phen and Redux achieved tremendous popularity. The chemical combination was discovered by chance, marketed with hyperbole, and prescribed to millions.
Rick Christman is CEO of Employment Solutions and a former community columnist for the Lexington Herald-Leader. He lives in Lexington, Kentucky.
The US Constitution never established a presidential cabinet—the delegates to the Constitutional Convention explicitly rejected the idea. So how did George Washington create one of the most powerful bodies in the federal government?
Dr. Lindsay M. Chervinsky is a historian of Early America, the presidency, and the government—especially the president's cabinet.
The Year of Peril examines how American society responded to the greatest stress experienced since the Civil War, and reveals the various ways, both heroic and appalling, that the trauma of 1942 forced Americans to redefine their relationship with democracy. The lessons of this critical time continue to affect us today.
Tracy Campbell is the E. Vernon Smith and Eloise C. Smith Professor of American History at the University of Kentucky. He was awarded the 2021 Barbara and David Zalzanick American History Book Prize from the New-York Historical Society.
Harlan Hubbard (1900-1988), Kentucky writer, environmentalist and artist, spent many years trying to rediscover and revive the vanishing language of landscape in his watercolor paintings. Known for their sense of drifting movement and their depiction of the simple way of life for which Hubbard was known, they inexplicably remain his least-studied artworks, despite being some of the best evidence of Hubbard's place in the history of landscape painting.
Bill Caddell has championed his hero, Harlan Hubbard, for more than fifty years. He has shared and exhibited Hubbard's art nationwide. He edited and compiled The Woodcuts of Harlan Hubbard and founded the Anna and Harlan Hubbard School of Living at the Frankfort Community Public Library in Frankfort, Indiana. He is an avid gardener and crusader for the environment, aspiring to live in the spirit of Harlan's self-sufficiency.
Finding Daniel Boone: His Last Days in Missouri & the Strange Fate of His Remains is a unique tribute to America's first frontier hero and gives closure to the greatest of all his mysteries: the controversy surrounding his final resting place.
Ted Franklin Belue, a 2021 winner of the Western Writers of America's Spur Award, is author of Finding Daniel Boone: His Last Days in Missouri and the Strange Fate of His Remains, and The Hunters of Kentucky: A Narrative History of America's First Far West, and The Long Hunt: Death of the Buffalo East of the Mississippi.
For the last third of the nineteenth century, Union General Stephen Gano Burbridge enjoyed the unenviable distinction of being the most hated man in Kentucky. From mid-1864, just months into his reign as the military commander of the state, until his death in December 1894, the mere mention of his name triggered a firestorm of curses from editorialists and politicians.
Brad Asher is an independent scholar. He is the author of Beyond the Reservation: Indians, Settlers, and the Law in Washington Territory, 1853-1889. He lives in Louisville, Kentucky.
"A stunning debut, Bells for Eli establishes Susan Beckham Zurenda as one of the most exciting new voices in Southern fiction," says Cassandra King Conroy, award-winning and New York Times bestselling author of five novels and the memoir Tell Me a Story: My Life with Pat Conroy.
After teaching literature, composition, and creative writing to thousands of high school and college students for 33 years, Susan Beckham Zurenda turned her attention to putting a novel in her heart on paper, the genesis of which was a short story that won the South Carolina Fiction Prize a number of years ago. Her debut novel, Bells for Eli (Mercer University Press, March 2020), was selected as a Winter 2020 Okra Pick by the Southern Independent Booksellers Alliance, is a 2020 Notable Indie on Shelf Unbound, a 2020 finalist for American Book Fest Best Book Awards and has been nominated for a Pushcart Prize for 2021. Susan taught English for 33 years on the college level and at the high school level to AP students.
Why did the LaMontaies run? Young Silas' world is transformed when his father is implicated in the arson of the sugar mill in their south Louisiana town. If he didn't do it, why run? What is it they are hiding from when they leave their Cajun home, first upstate, then, when the past catches up to them, to the river bottoms of Kentucky?
Lawrence Weill is a Kentucky author and artist whose books include Silas LaMontaie, The Path of Rainwater, Out in Front, Incarnate, and I'm in the Room.
Celeste Morton has eagerly awaited her passage to adulthood. Like every girl, she was born with a set of childhood markings—the freckles, moles, and birth marks on her body that foretell her future, and that of those around her. In childhood these markings are indications, not fate, but with puberty comes a new set of predictions that will solidify her destiny.
Laura Maylene Walter has written for Poets & Writers, Kenyon Review, The Sun, Ninth Letter, The Masters Review, and many others.
Drowned Town explores the multigenerational impact caused by the loss of home and illuminates the joys and sorrows of a group of people bound by western Kentucky's Land Between the Lakes and the lakes that lie on either side of it. The linked stories are rooted in a landscape forever altered by the impoundment of the Tennessee and Cumberland rivers and the taking of property under the power of eminent domain to create the national recreation area on a narrow strip of land running between the lakes.
Jayne Moore Waldrop is the author of Retracing My Steps, a finalist in the 2018 New Women's Voices Chapbook Contest, and the forthcoming Pandemic Lent: A Season in Poems, both from Finishing Line Press. A western Kentucky native, Waldrop's work has appeared in the Anthology of Appalachian Writers, Still: The Journal, Appalachian Review, New Madrid Review, Deep South Magazine, New Limestone Review, Women Speak and other literary journals. She lives in Lexington, Kentucky.
A love story based on the author's father, Eastbound From Flagstaff portrays an individual who comes to recognize the meaning of authenticity, the significance of family, and the richness of his heritage. Simon Hagan is running from a lie, intent on believing his own efforts and perseverance can overcome anything.
Annette Valentine's Southern roots account for her purposeful, historical fiction writing and the imaginative works found in her two preceding books of the My Father trilogy.
A ruthless young man's obsession with a gladiator-style deathmatch lands him in the middle of a secret government conspiracy. When he's forced to form an alliance with his biggest enemy in order to protect his soulmate, he must choose between the love of his life and his love of the game.
Julian Thomas is a teacher, author, & creative director from Lexington, KY. A life-long writer, Thomas got his professional start printing and passing out packets of poems he authored to his fellow middle school students.
Along with Benedict Arnold, Simon Girty was one of the most hated men in early America. The son of an Irish immigrant, he was raised on the western Pennsylvania frontier but was captured by the Senecas as a teenager and lived among them for several years.
Richard Taylor is a professor of English and Kenan Visiting Writer at Transylvania University. A former Poet Laureate of Kentucky, he is the author of many books, including Earth Bones.
Belinda Graber loves growing flowers for her family to sell at the Amish marketplace. Venturing beyond the farm to sell them in town, though, is out of the question. People would stare at the birthmark on her cheek, and she's dealt with enough teasing in her life.
Mindy Steele was raised in Kentucky timber country and has been writing since she could hold a crayon against the wall. Steele writes Amish Romance peppered with just the right amount of humor, as well as engaging contemporary suspense, using rural America and its residents as her muse.
Resurrected at age twelve by Yeshua, Jairus's daughter knows her life was restored for a reason. Ten years have passed since that incredible day, and still Talia has no idea why she was raised from death to life.
Virginia Smith is the best-selling author of over forty novels, two illustrated children's books, and many shorter works. The recipient of numerous literary awards, she has twice received the prestigious Holt Medallion Award of Merit.
Montana 1925: An Irish boy orphaned by Spanish flu, a tiny girl who won't speak, and a volatile young man who lies about his age to escape Hell's Kitchen, are paraded on train platforms across the Midwest to work-worn folks. They journey countless miles, racing the sun westward.
Dianna Rostad was born and raised in the Pacific Northwest. Her parents and extended family come from the ranches of Montana and the farms of Arkansas. Dianna raised three kind, human beings, and when they began to test their wings, she took to writing with a passion, completing Southern Methodist University Writer's Path program in 2009.
A distinguished Professor of AI-neuroscience and Theory of Mind, Cayce Varin has dissident thoughts. He differs from acceptable opinion on matters of grave importance to respectable Human Biologicals and the Federation of Pandemos, the global state.
Dr. Michael Rectenwald is the author of eleven books, including Thought Criminal (2020); Beyond Woke (May 2020); Google Archipelago: The Digital Gulag and the Simulation of Freedom (2019); Springtime for Snowflakes: "Social Justice" and Its Postmodern Parentage (an academic's memoir, 2018); Nineteenth-Century British Secularism: Science, Religion and Literature (2016); Academic Writing, Real World Topics (2015, Concise Edition 2016); Global Secularisms in a Post-Secular Age (2015); Breach (Collected Poems, 2013); The Thief and Other Stories (2013); and The Eros of the Baby-Boom Eras (1991). Michael was a Professor of Liberal Studies and Global Liberal Studies at NYU from 2008 to 2019.
A collection of linked stories by celebrated Kentucky author Gurney Norman. Allegiance is an autobiography told through stories, a personal journey into Norman's life, place, and consciousness. Spanning forty years of writing, the stories are told mainly in the voice of Norman's fictional narrator, Wilgus Collier, known to readers from the Kinfolks stories.
Gurney Norman is a novelist and short story writer whose works include Divine Right's Trip, a novel first published in The Last Whole Earth Catalog; the short story collection Kinfolks: The Wilgus Stories; and the novella Ancient Creek: A Folktale. He is Professor of English at the University of Kentucky and former Kentucky Poet Laureate.
Lost Girls explores the experiences of women and girls as they grieve, find love, face uncertainty, take a stand, find their future, and say goodbye to the past.
Ellen Birkett Morris is the author of Lost Girls, a collection of short stories called "a varied set of tales from a skilled practitioner of the short form" by Kirkus Reviews. Her fiction has appeared in Shenandoah, Antioch Review, Notre Dame Review, South Carolina Review, and Santa Fe Literary Review, among other journals. She is a winner of the Bevel Summers Prize for short fiction. Morris is a recipient of a 2013 Al Smith Fellowship from the Kentucky Arts Council.
What darkness lies in the hearts of those we love? Private investigator Sonia Vitale and her team struggle to make things right. Will they lose their moral compass along the way?

f j messina is the author of the fast-paced, quick-read murder/mystery series set in Lexington, Kentucky: The Bluegrass Files. There are currently five books in that series.
From the author of Once Upon a Sunset and The Key to Happily Ever After comes a heartwarming and moving novel following three Army wives—estranged friends—who must overcome their differences when one of them is desperate for help. Regina Castro, Adelaide Wilson-Chang, and Sophie Walden used to be best friends.
Tif Marcelo is a veteran army nurse and holds a Bachelor of Science in Nursing and a Master of Public Administration. She believes and writes about the strength of families, the endurance of friendship, heartfelt romances, and is inspired daily by her own military hero husband and four children. She is also the author of The Key to Happily Ever After and the Journey to the Heart series.
Two Feathers, a young Cherokee horse-diver on loan to Glendale Park Zoo from a Wild West show, is determined to find her own way in the world. Two's closest friend at Glendale is Hank Crawford, who loves horses almost as much as she does.
Margaret Verble is an enrolled citizen of the Cherokee Nation of Oklahoma. Her first novel, Maud's Line, was a finalist for the Pulitzer Prize. Her second novel, Cherokee America, won the Spur Award for Best Traditional Western and was a New York Times Notable Book for 2019. She lives in Lexington, KY.
It's the spring before high school and Desiree (Desi) and Robin have little in common. Robin has lived in the small town of Shady Gully, Louisiana her whole life while Desi comes from the big city of Albuquerque. Robin's family is devout, reserved, and dedicated to church.
Born and raised in Louisiana, most of Hallie's screenplays and novels are set in the south. Inspired by a landscape rich with cantankerous, salt of the earth folks, Hallie's characters tend to be ornery, but loveable. Dramatic, but kind. Quirky, but smarter than they appear. A move to the creative community of Santa Fe, New Mexico in 2005 gave her the opportunity to take up screenwriting.
After a childhood marred by neglect, Jessie Duval's finally got it together. With an apartment in Nashville and a job with a catering company, she's thriving. But all that changes when Jessie works an event where celebrities will be in attendance—including the one person from her past she must avoid at all costs: singer Shelly James.
R. J. Jacobs has practiced as a psychologist since 2003. He maintains a private practice in Nashville, focusing on a wide variety of clinical concerns.
Rodent Roger, a popular Galveston Island exterminator, goes missing the day after he tells Xena about a concerning uptick in green iguana sightings on the island. They're crapping in people's boats and falling from trees.
Lisa Haneberg is the author of the Spy Shop Mysteries and over a dozen nonfiction books. She earned an MFA degree from Goddard College and is an active member of Sisters in Crime.
Liam is the boy, lying in the hospital, in grave condition, a bullet lodged in his head. Otto is his father, a commercial artist whose marriage has collapsed in the wake of the disaster.
Paul Griner is the author of the novels Collectors, The German Woman, and Second Life, and the story collections Follow Me, (a Barnes and Noble Discover Great New Writers choice) and Hurry Please I Want to Know (winner of the Kentucky Literary Award). He teaches writing and literature at the University of Louisville.
In Along a Storied Trail, set during the Great Depression, readers will traverse the rough trails of Eastern Kentucky with packhorse librarian, Tansy Calhoun. This heartwarming story highlights the love of family, the love of place, and especially the love of a lifetime.
Ann H. Gabhart has been called a storyteller, and she's lived up to the title with thirty-five books published and more stories on the way. Ann likes wrapping her stories around interesting historical times and events in her home state of Kentucky. Her Shaker books, The Refuge, The Outsider, and others are popular with readers. She's headed to the Appalachian Mountains for These Healing Hills, An Appalachian Summer, and now Along a Storied Trail.
A miscreant, misanthrope, and misfit, two-nosed Luther Jukes lands in jail for murdering a man who insulted his frog-like facial features. As Luther schemes in his cell, "hoosegow scullery maid" Juanita Sparks frets over an unwanted pregnancy.
Ed McClanahan is a native of northeastern Kentucky and the author of several books, including The Natural Man and Not Even Immortality Lasts Forever. He is editor of Spit in the Ocean #7: All About Kesey, a memorial collection of writings about the late Ken Kesey.
A miscreant, misanthrope, and misfit, two-nosed Luther Jukes lands in jail for murdering a man who insulted his frog-like facial features. As Luther schemes in his cell, "hoosegow scullery maid" Juanita Sparks frets over an unwanted pregnancy.
J. T. Dockery is a cartoonist whose works include In Tongues Illustrated, Spud Crazy (with Nick Tosches), and DESPAIR, volumes 1–3. His adaptations of Stephen Crane poems from The Black Riders and Other Lines in volume 1 of DESPAIR were recognized in the annual "Notable Comics" list by series editor Bill Kartalopoulos in The Best American Comics 2014.
Within the thirteen stories of Whitney Collins's Big Bad dwells a hunger that's dark, deep, and hilarious. Part domestic horror, part flyover gothic, Big Bad serves up real-world predicaments in unremarkable places (motels, dormitories, tiki bars), all with Collins's heart-wrenching flavor of magical realism.
Whitney Collins is the author of the short story collection, Big Bad (Sarabande Books), which won the 2019 Mary McCarthy Prize in Short Fiction. She received a 2020 Pushcart Prize, a 2020 Pushcart Special Mention, and the 2020 American Short(er) Fiction Prize. Whitney's fiction has appeared or is forthcoming in AGNI, Shenandoah, American Short Fiction, Gulf Coast, Slice, The Greensboro Review, The Pinch, Ninth Letter, Grist, and Catapult's Tiny Nightmares anthology, among others.
Knox Thompson thinks he's working a hustle, but it's a hustle that's working him. Trying to keep his pizza shop and parents afloat, he cleans out a backroom Kentucky poker game, only to get roped into dealing marijuana by the proprietor—an arrangement Knox only halfheartedly resists.
Wesley Browne lives with his wife and two sons in Madison County, Kentucky. His debut novel Hillbilly Hustle was published by West Virginia University Press in 2020. He is an attorney and restaurant owner.
Scorned, penniless, and pregnant, Alex must fight for faith, family, and love.
Alexandra Fisher and Jonathan Dixon meet in a honky-tonk outside of Nashville and instantly share a mutual attraction.
With nearly a million book sales, Hallee Bridgeman is a best-selling Christian author who writes action-packed romantic suspense focusing on realistic characters who face real-world problems. Her work has been described as everything from refreshing to heart-stopping, exciting, and edgy.
It is said that something magical happens during the festival season in Coraloo, something unexplainable. People tend to be a little crazier, reckless. Maybe it's because it coincides the full moon, but Coraloo's constable, Roy Blackwell, is beginning to think it's something else.
Lauren H. Brandenburg is an author and storyteller who happily blurs the lines between traditional genres in both middle grade and cozy fiction. She was longlisted for the People's Book Prize in the United Kingdom and recipient of the ACFW Carol Award in contemporary fiction for The Death of Mungo Blackwell, as well as a two-time Selah Award finalist.
Ranging from historical adventure to gritty realism, the crime stories included in this anthology are all fermented in the history and culture of Kentucky bourbon and distilled through the imaginations of our authors. Interwoven with the stories are articles covering the history of bourbon, including Prohibition, moonshining, medicinal alcohol, and profiles of major distilleries.
Elaine Munsch grew up on the shores of Lake Erie, but has made Louisville, KY her home for several decades. An avid reader, bookselling seemed to be the ideal profession, which she has practiced for over forty years.
A paranormal romantic comedy at the (possible) end of the world. From New York Times bestselling author Gwenda Bond, Not Your Average Hot Guy is a hilarious romantic comedy about two people falling in love, while the fate of the world rests on their shoulders.
Gwenda Bond is the New York Times bestselling author of many novels, including the Lois Lane and Cirque American trilogies. She wrote the first official Stranger Things novel, Suspicious Minds. She also created Dead Air, a serialized mystery and scripted podcast written with Carrie Ryan and Rachel Caine. Not Your Average Hot Guy is her first romantic comedy for adults.
Ranging from historical adventure to gritty realism, the crime stories included in this anthology are all fermented in the history and culture of Kentucky bourbon and distilled through the imaginations of our authors. Interwoven with the stories are articles covering the history of bourbon, including Prohibition, moonshining, medicinal alcohol, and profiles of major distilleries.
Susan Bell was born in coastal California, then proceeded to travel the country in her role as daughter of a Naval officer. She learned to walk in the Mojave Desert, to swim in Virginia Beach, and to read in Washington State.
Emme McLean never imagined that in 1999 she would be living out the lyrics of the ancient murder ballads she grew up singing. But now Emme is back in Red River, Kentucky, using her skills as a journalist to prove her cousin did not kill her husband and to find out what is terrifying the town after many of its women went half-mad on the same night.
Author of the novel Like Light, Like Music (West Virginia University Press, 2020), Lana K. W. Austin's poems and short stories have recently been featured in Mid-American Review, Sou'wester, Columbia Journal, The Pinch, Appalachian Heritage, etc. Winner of the 2019 Alabama State Poetry Society Book of the Year Award, a 2019 Hackney Poetry Award & the 2018 Words & Music Poetry Award, Austin is also a 2020 Pushcart Prize nominee and has been a finalist and semi-finalist in multiple other competitions, including the James Wright Poetry Award, the Crab Orchard Review First Book Award, the Zone 3 Book Award, the American Short Fiction Award, the Still: The Journal Fiction Award, and the Machigonne Fiction Award.
July 5, 1900, Wilkes County, North Carolina: The body of the beautiful young daughter of local tannery owner Jakob Schumann is discovered on the north bank of the Yadkin River, brutally beaten, a skinning knife buried to the hilt in her chest. Who killed Rachel Schumann? And why?
Michael A. Almond, a retired international business attorney, was raised in the small town of Pilot Mountain in the Piedmont foothills of North Carolina. He received his undergraduate and law degrees from the University of North Carolina at Chapel Hill and was a Fulbright Scholar in political science at the University of Mannheim, Germany.
Written by Cynthia Schumerth; Illustrated by Mary Reaves Uhles. Told through exuberant rhyme, a group of children shows the step-by-step process of how America's favorite snack comes about.
Mary Reaves Uhles has created illustrations for numerous books and magazines. Her picture books include Let's Pop, Pop, Popcorn and A Tuba Christmas (Sleeping Bear Press) and The Twelve Days of Christmas in Tennessee (Sterling Children's Books). She has also illustrated The Little Kid's Table by Mary Ann McCabe Riehle; Kooky Crumbs by J. Patrick Lewis; and Beyond the Grave, Choose Your Own Adventure Series, by Dottie Enderle.
Tony's Tiny Arms is the story of a T-Rex named Tony. His arms are tiny, and he wants to know why!
Santiago Santa Cruz was born and raised in Louisville, KY. After college, he moved to Manila, the Philippines where he worked for an online parenting publication.
Bluetick Pig is the ninth book in Jesse Stuart's junior book series. Sarah Powell adopts a baby pig who has a series of adventures that changes the fortunes of the Powell family and the little pig who grows up to be the biggest attraction at the Greenwood County Fair.
Jesse Stuart (1906-1984) was a noted author, educator, lecturer, world traveler, farmer, and environmentalist. He was a prolific writer who served as Kentucky's Poet Laureate in 1954-55.
It's Halloween night! After trick-or-treating, Little Miss Grubby Toes sneaks into the kitchen for some candy—even though her parents warn her not to. She eats it all! Uh-oh! Little Miss Grubby Toes is about to make waves again—but this time in the toilet bowl!
Eddie Price is a retired history teacher who now writes award-winning books. Widder's Landing, a historical novel set in Kentucky in 1811-1815, has won gold medals for "Best Historical Fiction" at the Readers' Favorite Awards and the National Literary Habitat Awards, and was honored by the US Daughters of 1812 with the "Spirit of 1812 Award."
Li-Li loves many things like watching Dora, playing with her dog, reading lots of books, Pops's piggyback rides, and being with her family. However, there are two things she doesn't like: KISSES and HUGS!
Gin Noon Spaulding is an author, teacher, speaker, and mom who helps families and organizations understand, learn tools of accommodation, and find true acceptance for children with sensory issues. In doing so, the child, family, and organization can excel aside from their differences.
Bear turns grizzly when he doesn't get his much needed 243½ days of sleep. But Bear has a problem. He's a very light sleeper. So, Bear builds a brand new door to keep the noise out of his den. Meanwhile, one of Bear's neighbors is Woodpecker.
Raised in New York and Paris, Robin Newman is a graduate of Bryn Mawr College and the City University of New York School of Law.
An enchanting woodland tale about bravery and friendship from a debut author-illustrator. Julius and Macy like to play heroes. Julius pretends he's the defender of the forest, while Macy has a quieter strength.
Annelouise was born and raised in Massachusetts, where she spent her childhood playing pretend, making up stories, and drawing pictures.
Manny Weaver, a Mennonite boy living in Virginia at the beginning of the Civil War, has a bad habit of biting off more than he can chew. The Weavers are pacifists and do not want to participate in the fighting.
Rebecca Lindsay holds an M.Ed. and operated Private Tutoring Services for 35 years. Besides The Peacemakers, she has numerous poems, short stories and historical articles published.
Sometimes the best thing we can do for our loved ones is listen and be present as long as they need us. Giraffe and Zebra meet every day under their favorite tree to walk to the watering hole.
As the youngest of eight siblings, Lisa Katzenberger has been making up stories to entertain herself since she was a child. She loves to write books that make children laugh, escape, and dream.
In this middle grade graphic novel, Nisrin decides to reclaim the symbol that made her the target of a hate crime. This story is based upon the author's own experiences as a Bangladeshi-American dealing with hate and racism while growing up after 9/11.
Priya Huq is a Bangladeshi-American cartoonist from Austin, Texas who enjoys working in water-based media. Her stories deal with complex emotions in both real and fantastic locations. Huq has contributed to the Nib and other online publications. She lives in New York City.
The start of a humorous and heartfelt new chapter book series about a second-grade class where each kid turns into an animal for a day. It's Tally Tuttle's first day of second grade, and she's so nervous that she feels like she ate butterflies for breakfast!
Kathryn Holmes grew up in Maryville, Tennessee, and now lives in Brooklyn with her husband, daughter, and piles upon piles of books. A graduate of The New School's MFA in creative writing program, Holmes works as a freelance dance journalist, among other writing gigs.
As a boy with a prosthetic leg gets ready for bed, his mother entertains his questions about tyrants, pirates, and dragons—all of which are questions about the power of bullies.
Susan Eaddy writes picture books and plays with clay in her attic studio. She was an Art Director for fifteen years, has served as a judge for the Audie Awards for 13 years, and has won international 3D illustration awards and a Grammy nomination.
Cancellations: Wendell & Tanya Berry; Gary P. West; Heather Truett; Jasmine Warga; Tom Bulleit; Simon Van Booy; Grady Hendrix; Carrie Callaghan; Matthew Pearl; Mark Wayne Adams; Tom Clavin; and Jenn Davis.